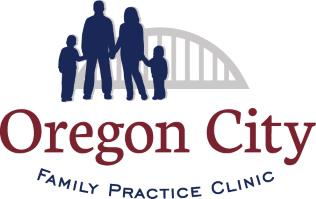 Medical Receptionist at Oregon City Family Practice clinic
OREGON CITY, OR 97045
Medical Office Receptionist
Please apply with a cover letter and resume with a salary history. You will not be considered for this position without all requested components. No phone calls or walk-ins please.
This position is responsible for day-to-day general office duties, primarily checking in patients for their appointments. Other duties may include scheduling patient appointments, receiving and delivering messages, receiving calls from other medical facilities, scanning and indexing medical records, checking in and out patients, opening or closing the office, distributing faxes and mail, etc.
Job Description
Welcomes patients and visitors in person or on the telephone; answering or referring inquiries.
Checking in patients for their appointments.
Optimizes patients' satisfaction, provider time, and treatment room utilization by scheduling appointments in person or by telephone.
Comforts patients by anticipating patients' anxieties; answering patients' questions; maintaining the reception area.
Maintains patient accounts by obtaining, recording, and updating personal and financial information.
Obtains revenue by recording and updating financial information; recording and collecting patient co-pays.
Protects patients' rights by maintaining confidentiality of personal and financial information.
Maintains operations by following policies and procedures; reporting needed changes.
Contributes to team effort by accomplishing related results as needed.
Medical Office Receptionist Skills and Qualifications:
Multi-tasking, Flexibility, Telephone Skills, Customer Service, Time Management, Organization, Attention to Detail, Scheduling, Word Processing, Professionalism, Quality Focus.
1 year of Medical Office Reception experience required, Epic EMR System required.
Generous compensation, Medical, Vision, 401k, profit sharing, and PTO. This is a full-time position, 40 hours per week. Schedule can vary and it will include a rotation with the other front office employees, Saturday urgent clinic. Salary is dependent upon your experience as a medical receptionist.
Benefit Conditions:
Waiting period may apply
Only full-time employees eligible
COVID-19 Precaution(s):
Personal protective equipment provided or required
Social distancing guidelines in place
Virtual meetings
Sanitizing, disinfecting, or cleaning procedures in place
EMR Used:
Job Duties:
Greeting visitors
Scheduling
Answering and routing phone calls
Work Remotely
This Job Is Ideal for Someone Who Is:
Dependable -- more reliable than spontaneous
People-oriented -- enjoys interacting with people and working on group projects
Detail-oriented -- would rather focus on the details of work than the bigger picture
Job Type: Full-time
Pay: $18.00 - $21.00 per hour