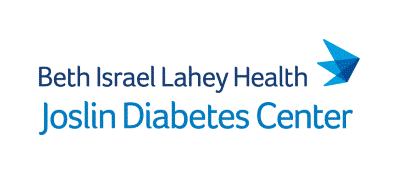 Medical Assistant/Phlebotomist (Joslin Care Coordinator) at Joslin Diabetes Center
Boston, MA 02215
The Joslin Care Coordinator (Medical Assistant/Phlebotomist) assists patients, providers and staff in a courteous and professional manner throughout the patient's visit.
Hours are Monday-Friday 9:30 am-6:00 pm.
Responsibilities
Maintains a clean and safe work area/exam room at all times

Cleans and prepares exam rooms for patient /family

Monitors activity on Next Gen White Board and initiate patient care dependent on cues from Next Gen flow.

Greet patients by name (HIPAA compliant); identify self and explain your role

Escorts patient/family to exam room and or other designated areas throughout the clinic

Initiates patient intake process

Properly identify patient (verify name, DOB) and label all specimens/tubes appropriately with three check accuracy and Central Workup Four Point Check.

Interviews and performs medication reconciliation for new patients/families (diabetes and non-diabetes medication) ensuring accuracy of doses. Updates any patient concerns and or medication changes as necessary and alerts provider to such changes and or concerns.

Updates pharmacy information

Updates primary care physician information

Records patient history and dates of required health information but not limited to: flu vaccine, last dated mammogram, and last dated colonoscopy.

Obtains height, weight, blood pressure, temperature, finger stick glucose values,     and EKG as necessary for patient visit.

Perform finger sticks and phlebotomy and collect appropriate specimens

Communicate with the providers and team of any patient whose vital signs, blood sugars and/or patient symptoms that are not within normal values.

Appropriately Label(first and last name and date of birth) and download patient meters/pumps and print reports whenever needed 
Assist with updating patient's medication and pharmacy information as requested 
Perform data entry efficiently in Next Gen and LIS 
Assist patients with getting ready for provider visit as needed 
Provide mobile phlebotomy assistance in other areas of clinic as needed 
Recognize low blood glucose and administer treatment according to clinic protocol and medical provider 

Notify team and provider of any blood sugars less than 70 or greater than 400 or any patient complaining of low or high blood sugar symptoms not limited to weakness, lethargy, vision changes, nausea, vomiting, or abdominal pain.

Initiate 1903 call whenever needed 
Assist in training new personnel in the Clinic as appropriate 
Clean and restock Central Work, Units and exam rooms as needed 
Assist providers and patients with scheduling of appointments when appropriate 
Abide by Joslin Diabetes Center policies and procedures 

Other duties as assigned.
Qualifications
High School diploma

Graduate of an accredited medical assistant or phlebotomy program – with certification

Minimum 1 year of phlebotomy/medical assistant experience preferred

Cardio Pulmonary Resuscitation (CPR) -American Heart Association (AHA)- certified preferred

American Society for Clinical Pathology (ASCP) phlebotomy license or equivalent preferred

Proficient computer skills

Effective organizational and interpersonal skills to anticipate and react to the needs of patients and medical staff

Ability to function in fast paced, diversified work environment

Excellent communication skills
Joslin is an Equal Opportunity Employer of Minority/Female/Individuals with Disabilities/Protected Veterans. Joslin values diversity and inclusion, and we encourage diversity applicants.

Joslin Diabetes Center is an Equal Opportunity Employer and it is the policy of Joslin to prohibit discrimination of any type and to afford equal employment opportunities to employees, and all qualified applicants will receive consideration for employment without regard to race, color, religion, sex, sexual orientation, gender identity, national origin, age, genetic information, marital/parental status, disability status, protected veteran status or any other status protected by law.