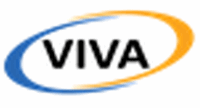 Business Analyst at Viva USA Inc.
Chicago, IL 60290
Title: Business Analyst

Mandatory skills:
Gathering requirements, testing,
business requirements, business strategies, business functions,
technology solutions, IT organization
Description:
This position is responsible for functions on projects of moderate to high complexity by working with business partners within multiple business functions to align technology solutions with business strategies; eliciting, documenting, and refining business requirements for the IT organization; serving as a liaison across multiple facets of the business community and the IT organization in order to provide technical solutions to meet user needs; leveraging an informed knowledge of business areas to identify and/or resolve problems on an ongoing basis.
Required Qualification(s)
Gathering requirements, testing experience.
Preferred Qualification(s)
Development experience .
VIVA USA is an equal opportunity employer and is committed to maintaining a professional working environment that is free from discrimination and unlawful harassment. The Management, contractors, and staff of VIVA USA shall respect others without regard to race, sex, religion, age, color, creed, national or ethnic origin, physical, mental or sensory disability, marital status, sexual orientation, or status as a Vietnam-era, recently separated veteran, Active war time or campaign badge veteran, Armed forces service medal veteran, or disabled veteran. Please contact us at for any complaints, comments and suggestions.

Contact Details :
Account co-ordinator: Dinesh Kumar,Phone No: 847-461-3640, Email: staffing10@viva-it.com
VIVA USA INC.
3601 Algonquin Road, Suite 425
Rolling Meadows, IL 60008
| http://www.viva-it.com