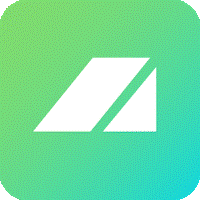 Manufacturing Engineer from Amtec Human Capital
Vacaville, CA 95688
Position Summary 
The Manufacturing Engineer leads and supports process improvement technology at the company's Vacaville site. The focus of this position will be leading new product integrations, process improvement and cost savings projects. The Manufacturing Engineer will work as the Continuous Improvement Leader to implement CI/LEAN methodologies and tools to help improve business functions in all manufacturing departments. They will be responsible for determining the most effective ways to improve production flow, increase productivity, maximize efficiency, and manage human capital. 
Essential Job Functions 
Develop the most efficient methods to use people, machines, materials, information, and energy to manufacture a product. 

Implement new products into existing production lines or develop new production lines or work cells. 

Develop, specify and acquire new production tooling and equipment. 

Develops and audits Preventative Maintenance programs for key production lines. 

Develops and maintains process documentation (Process Instruction, Standardized Work) and material specifications to support manufacturing continuity. 

Assures product and process quality by developing measurement and testing methods and testing fixtures. 

Works with plant leadership including quality, maintenance, engineering, supply chain and manufacturing. 

Use Lean principles to analyze and improve material flow and plant layout to optimize production efficiency, safety, quality, and costs and remove waste throughout all processes. Manufacturing Engineer Reports to: ME Manager

Support long term plan for department Continuous Improvement activities that lead to higher safety, better quality, manpower refinements, and other plant savings. 

Projects will include safety improvements, conducting lean events, scrap reduction, labor reduction, material flow improvement, product engineering changes, or reduction in operational costs 

Coordinate shop-floor training with department supervision to ensure processes/procedures/work instructions are being followed and training is being reinforced. 

Ensure and maintain proper Bill of Materials, work centers, and product routings for responsible departments.
Minimum Requirements
 Bachelor's degree in Industrial, Manufacturing or Mechanical engineering. 
7+ years

of experience in process/manufacturing/industrial engineering in a manufacturing environment 

PLC Controls experience
Strong track record of successful project management results. 
Knowledge of manufacturing processes including welding, machining, forming, mechanical assembly and production testing 

Strong problem solving and analytical skills 

Excellent communications skills - oral, written, and electronic 

Strong computer skills: MS office, MS project, SolidWorks and Auto Cad 

Ability to influence people who are not direct reports 

Knowledge of Lean principles and practices established manufacturing procedures and leading Kaizen events.
Benefits:
Medical, Dental, Vision, Long Term Disability,Life

Flexible Spending Accounts

Employee Assistance Plan

Eleven Paid Holidays

Paid Vacation (Two Weeks – first year)

Paid Personal Time Off (6 days per year)

401(k) with 4% upon hire
**Company is not entertaining H1B sponsorships at this time.
100,000 - 125,000 /year
Medical/Dental/Vision/Life/Long Term Disability Insurance, Flexible Spending Accts, Employee Asstc. Plan, 11 Paid Holidays, Paid Vacation (2 wks, 1st yr), Paid PTO (6 days per year), 401(k) with 4% upon hire