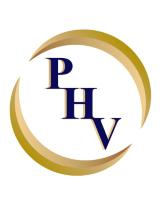 Manager Imaging (Radiology) at Pacifica Hospital of the Valley
SUN VALLEY, CA 91352
Under the direction of the Chief Operating Officer, the MANAGER IMAGING SERVICES has 24-hour responsibility for the day-to-day functions of Hospital's medical imaging services, including diagnostic radiology, MRI, CAT Scan, ultrasound and nuclear medicine.
PRIMARY RESPONSIBILITIES:
Ensures a high level, professional practice occurs within the Imaging service line in accordance with hospital policies, procedures and professional standards.
Consults with and advises medical staff regarding facility policies/procedures and standards of care. Assures quality standards established by the medical staff are maintained.
Establishes policies and procedures to ensure the quality and safety of services provided.
Assures compliance with regulatory agencies, license requirements and TJC. Updates departmental policies and procedures as necessary.
Ensures existing equipment is maintained to hospital standards. Assists with developing and upgrading technology and programs.
Evaluates patient needs assuring hospital standards are implemented. Responds to service issues of physicians, patients, visitors and hospital staff implementing service recovery actions when appropriate.
Manages, trains and schedules the activities of the staff. Assess qualifications and competency of departmental staff to ensure quality patient care.
Assist in preparing and managing annual departmental annual budget(s).
Prepares management level reports as necessary.
EDUCATION/TRAINING/EXPERIENCE:
Completion of a formal radiographic training in an AMA approved program
Current CRT and ARRT license
Five (5) years progressive leadership experience (lead tech, supervisor or manager)
Three (3) years hospital radiology experience with special procedures and/or invasive studies
Working level knowledge of radiological systems and hospital EMR
Working level knowledge of computer systems (including Microsoft Office)
Demonstrated management, administrative, planning and budgeting skills.
Excellent communication (written / verbal) skills
Excellent organizational skills