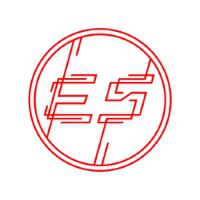 Management Trainee at Envision Solutions, Inc.
San Jose, CA 95123
We have full-time Account Executive and Management Trainee openings available for career-minded individuals with unbeatable people skills. This is an entry-level opening NOT in a call center environment. Our clients value our personalized approach and unmatched customer service delivered by our staff. If you have restaurant, bar, or retail experience then we want to hear from you!
Servicing TELECOM giants with a smile and a handshake is why our company has enjoyed unprecedented growth this year. We pride ourselves on developing and executing unique, and personable advertising campaigns focusing on lead generation for our clients. Our NEW campaigns have a strong Telecom focus and we are looking for an individual with experience in the telecommunications, restaurant, and bar industries to help customize these for our clients.
We have committed to expanding our SanDiego office to 3 new locations that our clients are expanding to this year; therefore, we must start talent scouting right away for managers, assistant managers, and promotional representatives for those offices. Each opening is Entry Level which means NO EXPERIENCE REQUIRED, but experience in restaurant/retail/customer service is preferred! Each opening is highly competitive.
We look for 4 critical attributes each candidate must possess:
Above average people skills

Excellent student mentality

Winning attitude

Great work ethic and ambition
We offer personal, hands-on training tailored to each individual's strengths and weaknesses. We also offer promotions and compensation based on each person's merit and achievements, NOT seniority. If you're tired of rotating shifts, making minimum wage, no growth, or "Last Call" hours... Let us be your answer!
Benefits:
High Income Potential

Flexible Schedule

Part-Time and Full-Time Hours Available

Exciting Work Environment

Unlimited Growth Potential

Stability and Security
Persons with Experience in the following areas should apply: Hospitality, Restaurant, Restaurant Server, Restaurant Management, Restaurant Supervisor, Restaurant General Manager, Restaurant Experience, Server, Host/Hostess, Front of the House, Back of the House, Hospitality Management