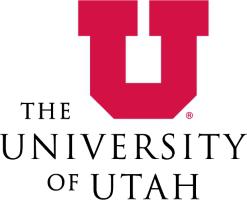 Landscape Gardener (PRN30565B) at University of Utah
Salt Lake City, UT 84111
Responsible for accomplishing all duties that pertain to grounds maintenance, gardening and operation of equipment necessary to maintain the University grounds, including snow removal.
University of Utah Job ID# PRN30565B 01746 - Landscape
COMPENSATION: $15.00 - $17.00
WORK SCHEDULE: Monday thru Friday, 6:00 a.m. – 2:30 p.m.
RESPONSIBILITIES:
This job description has been designed to indicate the general nature and level of work performed by employees within this classification. It is not designed to contain or be interpreted as a comprehensive inventory of all duties, responsibilities and qualifications required of employees assigned to the job.
Essential Functions:
Controls weeds with chemicals applied by power or hand sprayers.
Operates grounds equipment of various types.
Maintains lawns by completing essential tasks.
Prepares grounds for seeding and transplanting.
Responsible for the health, care and appearance of a variety of trees and shrubs.
Ensures that all grounds maintenance within assigned area is accomplished.
Ensures that tasks are completed expediently and efficiently.
Performs snow removal duties.
May train new employees and carry out other assignments as directed by the Crew Leader.
May work with and act as a lead worker over seasonal help.
May be required to set up for outdoor events.
Problem Solving:
This position has the authority to prioritize work assignments within the scope of the department's workload, and the guidelines of the University and Grounds Department policies and procedures.
QUALIFICATIONS:
Successful completion of an approved apprenticeship program as a Master Gardener, or equivalency; nine months of progressively more responsible grounds experience; a knowledge of the common names of trees, shrubs, monocots, and dicots; and a valid Utah State Non-Commercial Pesticide Applicator License required. Demonstrated oral and written communications skills; analytical and trouble shooting skills; and customer services skills also required.
Applicants must demonstrate the potential ability to perform the essential functions of the job as outlined in the position description.
TO APPLY, VISIT: https://utah.peopleadmin.com/postings/133517
EQUAL EMPLOYMENT OPPORTUNITY
The University of Utah is an Affirmative Action/Equal Opportunity employer. Upon request, reasonable accommodations in the application process will be provided to individuals with disabilities. Please contact the Office of Equal Opportunity and Affirmative Action, 201 S. Presidents Cr., Rm 135, (801) 581-8365 (V/TDD), for further information or to request an accommodation. The University of Utah is committed to diversity in its workforce. Women and minorities are encouraged to apply.