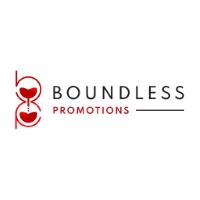 Junior Sales and Marketing Assistant at Boundless Promotions
Riverside, CA 92506
Boundless Promotions is a premier sales and marketing firm that has been a fast-growing company over the last year! We've recently expanded into the Riverside area and seeking superior Junior Sales & Marketing Assistants. Someone in this role would be responsible for assisting in business development, account management, and supporting operational managers when needed. This position starts entry level just like our CEO did. We believe in organic growth where someone can showcase their skills and put in the work instead of promoting by seniority. This position is merit-based where one doesn't have to rely on the weight of the team on their shoulders to learn and grow! Someone would exceed in this position if they love people, love learning something new every day, and has a passion for sales and marketing.
Essential Functions of the Junior Sales & Marketing Assistant
One-on-one sales-based interactions with our customer base.

Full knowledge of all products and services in order to give the customer proper pricing, packages, and client promotions.

Build, maintain, and manage account relationships through interaction with customers and team members.

Approach the customer in a friendly manner while presenting the value of our products and services.

Collaboration with each department in our office to help support and create solutions as a team.

Organizing and hosting presentations with customer visits.

Help to organize market research on demographics, specific promotions, and work closely to monitor competition with the Operational Managers.

Assisting with promotional activities in the learning facility during training hours.
Key Skills for the Junior Sales & Marketing Assistant
Confidence

Adaptability

Creative and quick thinker

Excellent communication skills

Superior presentation/public speaking skills

Solution-oriented and motivated by problem-solving

Team player who can simultaneously produce results on their own

Able to time manage and make timely decisions

Ambitious and goal-oriented
Qualifications for the Junior Sales & Marketing Assistant
Associates or Bachelor Degree in a related field

At least 2 years experience in a customer-facing role

Highly motivated and a self-starter

Charity or volunteer work is a plus

A winning mentality and always open to learning
Persons with the following experience should apply ASAP:
Account Sales, Consumer Product Sales, Sales, Consumer Sales, Sales Customer Service, Generate Sales, Inside Sales, Inside Sales Customer Service, Marketing Communications, Account Marketing, Audience Marketing, Brand Marketing, Consumer Products Brand Marketing, Channel Marketing, Community Marketing, Consumer Marketing, Consumer Product Marketing