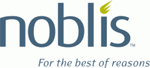 IT Project Manager (Remote) - Noblis
Reston, VA
Responsibilities
The Noblis Cybersecurity and Analytics team supports a wide variety of federal agency client needs focused on providing Cybersecurity solutions including detecting fraudulent electronic transactions/usage. To support various initiatives, Noblis is actively seeking an IT Project Manager who will be responsible for managing multiple projects and tasks in the Cybersecurity area in support of information Technology projects for our Federal Government Client.  The successful candidate will lead a team of Business Analysts, Developers and QA professionals and work closely with the client leadership to provide Project Management support and guide them in Process Improvement, Process Engineering and crafting creative and innovative Cybersecurity solutions.  S/He will also demonstrate excellent problem solving skills and analytical capabilities with large data sets.
JOB DESCRIPTION:
Lead teams of business analysts, developers, testers and QA professionals to drive agreed-upon system development outcomes
Engage with key client stakeholders to quickly grasp the 'Big Picture' of the assigned projects and programs
Understand the design of complex information systems so that functional issues may be understood, and business requirements can be properly defined for software development
Solicit, analyze and document Customer Business Requirements from stakeholders so that they may be accurately translated into functional and system requirements
Develop use cases, epics, features, user stories, procedures and other artifacts for information systems
Conduct trade-off analyses on business, functional and technical requirements
Work with development teams to ensure implementation of functionality to satisfy identified business requirements
Qualifications
Experience in leading requirements discussions with client stakeholders
Experience in gathering and documenting requirements at the Epic, Feature and User Story levels
8+ years experience in leading teams for Systems Development initiatives resulting in successful outcomes in an Agile environment
5+ years experience in leading teams to conduct business requirements analysis and design
Experience with SIEM tools like Splunk
PMP and/or CSM certification highly desirable
Bachelors degree in Computer Science, MIS, Business or related field
#hotjobs
Client Engagement
· Support and lead evolving business development efforts by applying technical and functional expertise to develop business solutions. · Lead proposal sections for small or limited competition proposals and actively participate in teaming strategy discussions
Overview
With the continuing impacts of COVID-19 around the world, we are taking action to protect the health and well-being of our colleagues and maintain the safety of the communities where we operate. Noblis seeks an environment free from COVID-19 and prefers all employees to be fully vaccinated for COVID-19.  Attestation of vaccination status will be required for employment with Noblis.  Unvaccinated employees may be subject to additional health and safety requirements to include any federal, state and/or client restrictions.
Noblis and our wholly owned subsidiaries, Noblis ESI, Noblis MSD and Noblis + Mikros Systems tackle the nation's toughest problems and apply advanced solutions to our clients' most critical missions. We bring the best of scientific thought, management, and engineering expertise together in an environment of independence and objectivity to deliver enduring impact on federal missions. Noblis works with a wide range of government clients in the defense, intelligence and federal civil sectors. Learn more at Noblis -About Us
Why work at a Noblis company?
Our employees find greater meaning in their work and balance the other things in life that matter to them. Our people are our greatest asset. They are exceptionally skilled, knowledgeable, team-oriented, and mission-driven individuals who want to do work that matters and benefits the public. Noblis has won numerous workplace awards. Noblis maintains a drug-free workplace.
Noblis is an Equal Opportunity Employer. Employment decisions are made without regard to race (as well as because of or on the basis of traits historically associated with race, including hair texture, hair type, and protective hairstyles such as braids, locks, and twists), color, religion, national origin, gender, sexual orientation, gender identity, age, physical or mental disability, pregnancy, childbirth, lactation and related medical conditions, genetic factors, military/veteran status, or other characteristics protected by law.
Noblis is committed to the full inclusion of all qualified individuals. As part of this commitment, Noblis will ensure that persons with disabilities are provided reasonable accommodations. If reasonable accommodation is needed to participate in the job application or interview process, to perform essential job functions, and/or to receive other benefits and privileges of employment, please contact employee-relations@noblis.org. 
Source : Noblis