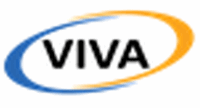 CEO Communications Writer at Viva USA Inc.
Title: CEO Communications Writer

Mandatory skills:

MS Office, Adobe, Adobe Creative, Adobe Creative Suite, Indesign, Illustrator, Photoshop, After effects,
writing memos, editing memos, speeches, Premiere,
edit executive content, communications plans, adjust editing, content development,
memos, powerpoint presentations, yammer posts, internal articles, communications strategies,
copy editor, proofreader

Description:
This position will work directly with the CEO, writing and editing memos, speeches, etc.
Research, develop and edit executive content in the form of memos, powerpoint presentations, yammer posts, internal articles, and communications strategies and plans. Focused copy editor and proofreader for numerous communications, including those previously mentioned. Must be able to ensure that material is clear, consistent, complete and credible, and that text is well written, grammatically correct and accessible. Must be able to work in a fast-paced environment with multiple deadlines. Must also be able to adapt and adjust editing and content development to particular styles.
This position is remote.
VIVA USA is an equal opportunity employer and is committed to maintaining a professional working environment that is free from discrimination and unlawful harassment. The Management, contractors, and staff of VIVA USA shall respect others without regard to race, sex, religion, age, color, creed, national or ethnic origin, physical, mental or sensory disability, marital status, sexual orientation, or status as a Vietnam-era, recently separated veteran, Active war time or campaign badge veteran, Armed forces service medal veteran, or disabled veteran. Please contact us at for any complaints, comments and suggestions.

Contact Details :
Account co-ordinator: Dinesh Kumar,Phone No: 847-461-3640, Email: staffing10@viva-it.com
VIVA USA INC.
3601 Algonquin Road, Suite 425
Rolling Meadows, IL 60008
| http://www.viva-it.com