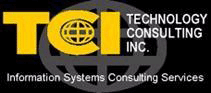 IP Network Operations Specialist L2 Public Trust 4472 at Technology Consulting, Inc.
Melbourne, FL 32919
TCI has an immediate need for an IP Network Operations Specialist in Melbourne, FL. This is not a Corp2Corp opportunity. This is a long-term contract opportunity with the probability of extension and possibility of hire. In addition to competitive, market-rate based pay, TCI provides all our Consultants with Comprehensive Medical/Dental Insurance, 401k, Life Insurance and Long-Term Disability benefits.


THIS POSITION REQUIRES A PUBLIC TRUST SECURITY CLEARANCE PRIOR TO START.


THIS POSITION IS ON-SITE; NO REMOTE WORK


SUMMARY


The IP Network Operations Specialist will provide technical support for a large private communications network.


RESPONSIBILITIES
Provide first line of support for customer and field calls into an operations center.
Log calls and perform preliminary investigations into reported network issues.
Create trouble tickets and initiate workflow for problem resolution.
Monitor, analyze, and troubleshoot network problems within an operations center utilizing network management and monitoring tools.
Employs various test methods used to remotely analyze fractional Enterprise Data networks including fractional T1; T1; fractional T3; T3; Ethernet; IP; and RF.
Interprets equipment alarms in the network on-premise equipment or telco's network and move forward towards service restoration.
Resolve problems using internal and external groups as needed to correct trouble on the network and interact with the customer.
This position is part of a 24x7 network control environment. Shift and workday flexibility (rotating shifts) are required. 
CCNA Certification or must obtain within 3 months of start date. 
REQUIREMENTS
Bachelor's degree in a related IT field AND 2-4 years of hands-on experience OR an Associate's degree AND 6 years of hands-on experience.
Previous experience in telecommunication call centers and ability to work in a fast-paced environment.
2+ years telecommunications troubleshooting experience
Layer 1 trouble shooting experience
Experience with Network Management systems and tools.
Experience in remote maintenance and repair of the following network equipment: Cisco.
CCNA Certification is required.
Must have the ability to obtain a Public Trust Security Clearance prior to start.