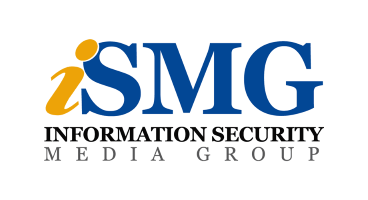 Inside Sales at Information Security Media Group
PRINCETON, NJ 08543
Apply Here: https://informationsecuritymediagroup.applytojob.com/apply/ExDtAnTtSw/Advertising-Account-Executive?source=MONS



Information Security Media Group is a global education and intelligence company focused on cybersecurity. ISMG offers news, views, research, education/training, and events on the cybersecurity industry's top topics faced by professionals in the space today! With 14 brands, 34 digital media properties, over 285 events annually, and a global audience of over 950,000 subscribers we are providing coverage across a multitude of verticals including finance, government, and healthcare.

The Account Executive will be responsible for the full sales cycle including heavily prospecting new business and closing clients within cybersecurity, finance, government, healthcare and information security/technology verticals. The Account Executive will be focused on generating new business and creating new relationships with agencies, maintaining and building upon relationships with our current agency contacts, responding to proposals, and conducting presentations. This role would require the ability to acquire sponsorships for various online products such as: Sponsorship of Virtual Events, Webinars, Podcasts, E-newsletters and White Papers.

Responsibilities include, but not limited to:
Identify and acquire new clients through diligent and targeted outreach via cold-call/email.
Respond to proposals.
Networking with prospects to find other relevant contacts who may have interest in sponsorship/advertising opportunities.
Selling lead generation, sponsorship/brand awareness and event advertising options including: banner ads, e-news sponsorships, webinars, podcasts, custom content, etc.
Generate new business working off of a defined account list to find decision-makers and identify prospects.
Create and conduct sales presentations.
Achieve agreed upon sales targets and outcomes within schedule.
Coordinate sales efforts with team members and other departments.
Analyze the territory and market potential to maximize opportunity and revenue growth, tracking sales and providing weekly/monthly/quarterly status reports.
Supply management with reports on client needs, problems, interests, competitive activities, and potential for new and existing offerings.
Develop a high level understanding of ISMG's offerings and strong base level knowledge of the cybersecurity landscape to elevate prospecting communication with clients.
Keep abreast of best practices and industry/market trends.
Continuously improve through feedback.
Maintaining relationships with current customers to maximize renewal business.
Requirements/Desired Experience:
At least a Bachelor's Degree or higher in related fields.
Minimum 3+ years of proven work experience as an individual contributor within a B2B sales environment closing mainly new business.
Sales experience within advertising, events, and/or cybersecuity is ideal.
Knowledge of digital media products.
Highly motivated and target driven with a proven track record in sales.
Excellent selling, communication, presentation, and negotiation skills.
Outstanding time management, prioritizing, and organizational skills.
Ability to create and deliver high level presentations tailored to the audience needs. Master at objection handling.
Ability to complete RFP's in accordance with prospect expectations.
Strong ability to concisely convey value proposition.
Relationship management skills and openness to feedback.
Driven, self-motivated, energetic, and enthusiastic with a solution-oriented and results-driven mindset.
50,000 - 75,000 /year
Plus commission