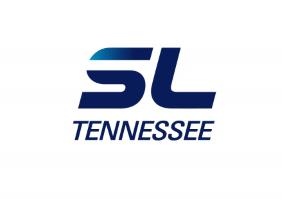 Injection Molding Process Engineer at SL Tennessee
Clinton, TN 37716
This is a 2nd shift position:

II-1. General Description
1)     To provide technical support with new project part design, launch, debug and production improvement injection molding and auxiliary equipment.
II-2. Key Roles and Responsibilities
1)     Provide injection molding technical support to the Pre-production area.
2)     Improve scrap and efficiency's in the preproduction area.
3)     Control and develop molding machine process parameters.
4)     Introduce new product injection molding tooling.
5)     Perform DOE in order to optimize processes with tooling on tool modifications for process improvements.
6)     Complete new tool design reviews.
7)     Participate in New product tooling tryouts.
8)     Selection of all new molding machines and auxiliaries
9)     Control tool data and process management
10)   Interface and manage tool and process sign off in the operating plant.
11)   Provide VAVE activities
12)   Liaison with material suppliers.
13)   Comply with the quality and environmental standards, procedures and instructions (those applicable)
14)   All those activities generated as a result of changes, requirements and/or improvement in the process of the applicable area
II-3. Job Requirements
II-3-1. Work Experience
1)     5 years experience in an injection molding production facility
II-3-2. Education
1)     Completed technical course for injection molding processing
II-3-3. Knowledge Skills and Abilities
1)     Injection Molding expertise
2)     Knowledge of Engel, JSW, LS, KM, Meiki molding machines
3)     Plastic material knowledge PC, HHPC, PP, ABS, ABS, PC, BMC, PMMA & PBT
4)     Tooling knowledge
5)     Project management skills
6)     Quality and environmental systems
7)     Handling chemical substances and hazardous wastes
8)     Spilled substances control
9)     Handling of equipment against fire
10)   Blue Print reading including GD &T
11)   Poke-Yoke
12)   Quality and environmental procedures and/or instructions of the area
13)   Applied statistics
14)   Problem solving techniques
15)   Emergency program
16)   Quality criteria
17)   Mechanical skill
18)   Electricity basics
19)   PLC
20)   Lean manufacturing tools