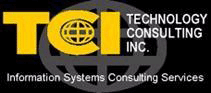 Info Security Systems Engineer at Technology Consulting, Inc.
Melbourne, FL 32919
TCI has an immediate need for an Information Security Systems Engineer in Melbourne, FL. This is not a Corp2Corp opportunity. This is a contract-to-hire opportunity. In addition to competitive, market-rate based pay, TCI provides all our Consultants with Comprehensive Medical/Dental Insurance, 401k, Life Insurance and Long-Term Disability benefits.


This position requires US Citizenship and a Public Trust Security Clearance prior to start.


SUMMARY


The Information Security Systems Engineering professionals will join our clients Network Security Operations Engineering Team comprised of Senior Specialist Information Security Systems Engineers (ISSEs). This position will require weekend and after hours work as well as assigned On-Call rotations to meet program requirements.


RESPONSIBILITIES
Act as primary engineering support to network security operations for the testing and evaluation of new Security products and services.
Supervise the technical work of junior security engineers to perform systems engineering design, testing and implementation of network security infrastructure and services.
Perform lifecycle testing and operational support on Service Oriented Architecture (SOA)-based security architectures to maintain compliance with customer-tailored National Institute for Standards and Technology (NIST) security controls.
Perform enterprise security gateway access control, baseline configuration management and system performance testing to ensure requirements compliance.
Develop, maintain and publish network security technical documentation.
REQUIREMENTS
Bachelor's degree in Computer Engineering, Computer Science, IT Security or related field, and minimum 6 years related experience; or a Master's degree in Computer Engineering, Computer Science, IT Security or related field, and minimum 4 years related experience.
5+ years of experience in the network security engineering field performing the specification, selection, evaluation, testing, deployment and operation of security devices including but not limited to Firewalls, Routers, Switches, IDS, WAF, VPN technologies, etc.
Experience managing and maintaining enterprise configurations and provide internal and external (customer) tier 2/3 technical support for the following major systems:




Web Application Firewall (WAF)
Intrusion Detection Systems (IDS)
Global and Local Load Balancer
Next generation firewall
API Gateway



Ability to obtain a Public Trust Security Clearance prior to start.
Preferred
Experience in application and compliance of customer tailored NIST and FISMA controls and policies.
Experience collecting system logs and event data and performing engineering analysis to determine system security function, performance and compliance.
Experience developing, configuring and maintaining Linux and Windows Operating Systems (OS).
Prior FAA telecommunications and network security experience is a plus.
CompTIA Security+ certification.
CCNA or CISSP certification.