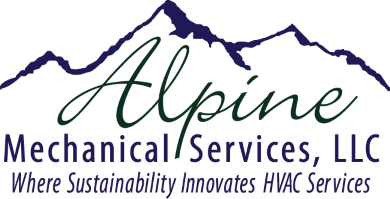 HVAC Technician at Alpine Mechanical Services
Orlando, FL
Discover Support, Respect and Work-Life Balance!
Alpine Mechanical Services, LLC, established in 2003, is a leader in commercial HVAC maintenance and repair services across the East Coast. Alpine Mechanical's clients are some of the largest multi-site commercial properties across the east coast, ranging from mall-based stores, to essential businesses, to million square foot distribution centers. Alpine Mechanical is currently seeking an additional HVAC TECHNICIAN in Connecticut.
Benefits and Perks:
40 Hour Work Week Pay Guarantee
Port-to-Port Travel
Paid benefits, 3 weeks PTO, and 401(k) with Match starting Day 1
Incentive Program and Paid Continuing Education
No reporting to offices & work independently on diverse equipment
Company provided Cell Phone, Van, Tools and Uniforms
Team comradery, respect and work-life balance
Position Summary:
In this role, you will service, maintain, and troubleshoot various heating, ventilation and air conditioning units including but not limited to roof top units, split systems, air handlers, heaters, and EMS, all within commercial locations.
Responsibilities:
Perform corrective repairs and maintenance work on HVAC / Refrigeration and associated equipment.
Perform scheduled tasks and respond to HVAC / Refrigeration service calls.
Prepare material and labor estimates for various jobs. Orders equipment and supplies.
Initiate measures to improve equipment performance, methods and quality of work.
Requirements:
Minimum 3 to 5 years' experience in the service and repair of commercial or residential HVAC equipment.
Valid driver's license.
EPA and other HVAC certifications.
Join the Alpine Mechanical family today and find the support and comradery our technicians enjoy every day.
APPLY TODAY at https://alpinems.applicantstack.com/x/apply/a2hq2a356r4m

40 Hour Pay Guarantee, Paid Benefits, Paid Time Off, 401k Plan, Paid Continuing Education, Company Truck and Tools