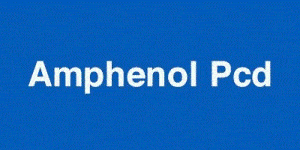 Human Resources Generalist at Amphenol Pcd
Beverly, MA 01915
+ SIGN ON BONUS


Join Amphenol Pcd as a Human Resources Generalist and be part of a team that is dedicated to improving diversity, growing company culture, and be a driving force behind what makes our team great.


Job Description:
The Human Resources Generalist provides administrative support for all stakeholders in the organization. This position requires a candidate who is knowledgeable in human resources issues including but not limited to ADA, AAP, EEO, FLSA and FMLA.
As the successful applicant in this position, you will play a pivotal role in maintaining a welcoming and exciting workplace for our team members and will be responsible for administering employee benefits, leave, and managing and evolving relevant HR policies.


Essential Functions:
A typical day as an HR Generalist with Amphenol Pcd looks a little like this...
Support relations by providing excellent customer service to employees with questions, concerns, or issues.
Collaborate with managers to define and develop job competencies, skills, and behaviors.
Act as the main point of contact for employees' queries on HR-related topics such as health insurance, State Leave, and Disability.
Bring a fresh perspective to identify and develop strategies to improve our exciting HR process and operations.
Assist in the development of Employee Resource Groups
Be a driving force behind promoting a company culture that actively supports diversity, equity, and inclusion (DEI) for all employees.
Top Benefits and Perks:
As a team member at Amphenol Pcd, you'll enjoy:
Benefits: Health care, dental, vision, life insurance, 401k, tuition reimbursement.
Career development: Employees have many opportunities for growth in any areas of interest within our division or at other Amphenol subsidiaries.
Wellness program with online resources and biweekly outdoor workouts
Employee Assistance Program with access to health, financial, and legal assistance.


Learn more on our website: https://www.amphenolpcd.com/

Check us out on LinkedIn: https://in.linkedin.com/company/amphenol-pcd?trk=public_profile_topcard-current-company
A Little Bit About Us:
Amphenol Pcd, a subsidiary of Amphenol Corporation, is one of the world's leading suppliers of interconnect products for Military, Commercial Aerospace and Industrial applications. Located north of Boston in Beverly, Massachusetts, we design and manufacture a wide range of products - System Attachments, Junction Modules, Relay Sockets, Terminal Blocks, Rectangular & Circular Connectors, and Cable Assemblies & Adapters. With facilities in North America and Asia, Amphenol Pcd products are chosen by hundreds of OEMs around the world reliant on Amphenol's technical excellence, global network of distributors, and cost-effective solutions for custom systems.
Due to the nature of our business, the candidate must be able to legally work in the United States; we are unable to provide sponsorship. Position requires candidate to be a U.S. person as defined in ITAR, 22 CFR 120.15 (U.S. Citizenship or Resident Alien Status) and defined by 8 U.S.C. 1101(a) (20).
Amphenol Pcd is a proud Equal Opportunity/Affirmative Action Employer. All qualified applicants will receive consideration for employment without regard to race, color, religion, sex, sexual orientation, gender identity, national origin, age, protected veteran status or disability status.
This organization participates in E-Verify.