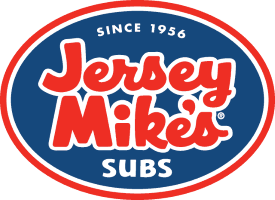 Hiring Crew Members at new Seattle Jersey Mike's Subs at Seattle Three J's
SEATTLE, WA 98133
Seattle's new Jersey Mike's is looking for full time and part time crew members to join the team.

We're locally owned and operated and excited to meet you in preparation for our grand opening in mid July.
We'll be having open interviews on the following dates and we'd love to have you come by to meet us to apply in-person.
13242 Aurora Ave N, Suite 105, Seattle, WA 98133
Why you should join the Seattle Jersey Mike's team:
You're looking for a job that allows you to grow.

Would like to learn on the job and develop a career.

Positive and easy going.

Likes to work with a team.
Here are the responsibilities at Seattle Jersey Mike's:
Follow sub recipes and and assist in the food preparation process.

Maintaining proper food handling, safety, and sanitation standards.

Provide friendly customer service to customers that enjoy our sub sandwiches.

Participate in Jersey Mike's team training.

Be helpful and collaborative with other team members.

Show up reliability to your schedule.
Here's the benefits to working at Seattle Jersey Mike's:
Competitive pay, plus tips.

A flexible work schedule.

Medical benefits are available.

Discounted and free meals and drinks.

On job training so you can build skills and career experience for your resume.

We're a friendly and easy going team and we strive to create a healthy work environment.

Opportunities for career growth because we have plans to open more Jersey Mike's stores in Seattle.
Thanks for taking the time to check out our job posting for our new store that's opening in late June 2022. We appreciate you and we hope that you'll apply.
Positions
Pay
$17.50 - $18 / hour

Additional tips $2 - $4 / hour
Location
13242 Aurora Ave N, Suite 105, Seattle, WA 98133


18 - 18 /hour
Additional tips $2 - $4 / hour