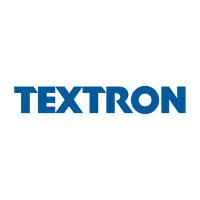 Guidance, Navigation, and Controls Engineer - Bell Textron Inc.
Fort Worth, TX
JOB DUTIES:
We are pioneers. We were the first to break the sound barrier and design the first functional jetpack. We were aboard NASA's first lunar mission and brought advanced tiltrotor systems to market. Today, we are defining the future of on-demand mobility. At Bell, we are proud to be an iconic company with superb talent, rapidly creating novel and coveted vertical lift experiences.
Guidance, Navigation, and Controls Engineer:
The Bell Innovation team is developing next generation vertical takeoff and landing (VTOL) vehicles in the areas of On Demand Mobility (ODM), autonomous logistics, and high speed.  These vehicles offer a new and exciting field of vertical lift featuring optionally manned and unmanned vehicles. There are many challenging aspects of these vehicles including autonomy, multi modal flight and the transition between modes. The Guidance, Navigation, and Controls Engineer will support the following:
Analysis of control law inner and outer loop functions

Linear and non-linear analysis of integrated flight and propulsion control systems

6 degree of freedom simulation development

Integration of control law functions into flight software models with supporting requirements definition

Development of sequencing logic for vehicle autopilot, autonomy, and sub-system automation

Desktop testing of integrated flight and propulsion control software with 6 degree of freedom simulations

Aircraft and rotorcraft stability and control design and analysis

Documentation of work in engineering memos and presentations to supervision
Education Requirements:
Bachelor's Degree is required

Major in Aerospace, Electrical, or Mechanical Engineering is preferred

Related degrees with relevant experience will be considered
Position Requirements:
At least 2 years of relevant experience

Experience with Mathworks Matlab/Simulink/Stateflow; specifically, simulation development, control system analysis and scripting

Must have the ability to prioritize a variety of assignments

Must have the ability to work effectively within a team

Capable to learn new skills rapidly with minimal oversight

Good interpersonal and organizational skills
Preferred Skills and Education:
Masters Degree in Engineering with a focus in Controls is preferred

Knowledge of aircraft and rotorcraft vehicle dynamics

Experience working with simulation models in non-GUI based legacy tools (FORTRAN, C/C++, Python)
Textron Relocation Assistance policy is in effect / applies for this position for candidates who qualify
Don't miss the chance to join a diverse, inclusive environment where you feel a sense of belonging. As a member of our global workforce, you will collaborate with dedicated, enthusiastic teams where unique experiences, backgrounds and ideas combined with a strong passion for our products take us above and beyond flight.
Source : Bell Textron Inc.