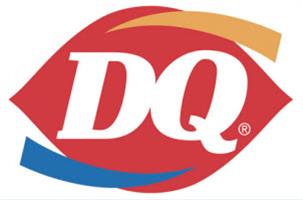 General Manager at Dairy Queen
Thornton, CO 80229
GENERAL MANAGER JOB DESCRIPTION
Dairy Queen 
Reports to: Chief Operations Officer and Franchise Owner
Pay Scale: Experience based
Purpose of Job:  Execute all aspects of restaurant operations.  Develop and grow staff to achieve increased sales and profits in the restaurant.
Essential Functions:
CREW MANAGEMENT

Ensure crew members have PRIDE in every product.

 

All products are prepared according to DQ prep procedures.

 

Ensures crew deliver products at the highest standard, and all Blizzards are turned upside down

Observe and Coach crew throughout each shift with "on the fly" coaching and praising

Train new staff according to standards and ensure timely certification of all staff in each area after training

Staff restaurant at appropriate level based in sales volume

Effectively communicate goals and objectives to crew each shift.

 

Communicate well with other members of management team

Delegate crew tasks in a fair and balanced way

Complete crew evaluations on a regular basis in an honest manner

Interview and hire staff to maintain appropriate staffing levels.

 

Don't allow a potential "star" to leave without an interview

Ensure all policies are followed by staff.

 

Follow up with corrective action when needed.

Ad Hoc as directed by Franchise owner and/or COO

FINANCIAL MANAGEMENT

Complete critical counts and reports daily.

 

Complete full inventory twice a month and calculate COGS and variance from ideal.

 

Ensure restaurant is achieving COGS goal each month

Ensure staff is using scales and waste buckets each shift.

 

Communicate to staff each shift about proper portioning and prep procedures

Achieve appropriate labor goal each week.

 

Complete and post schedule on time each week.

 

Schedule is based on proper forecasts

Ensure proper cash management each shift.

 

Ensure all deposits and cash is accurately counted and verified at all times

Ensure proper product levels are maintained to ensure supply is always available, but never expires

RESTAURANT PERFORMANCE

Ensure that restaurant never has any critical violations on health inspection or ADQ evaluation

Set a service time goal each month and ensure goals are posted and met.

 

Ensure management team is setting shift specific service goals.

Ensure crew is hitting hospitality standards to achieve appropriate SMG survey goals

Respond promptly and effectively to all customer complaints.

 

Follow up with customer to ensure complaint has been resolved.

 

Follow up and close out TUAU complaints within 48 hours.

Follow all policy and safety rules.

 

Ensure crew does the same, and document any items needing follow up

Ensure restaurant is maintained in good working order. Ensure any equipment needs are addressed quickly to ensure minimal down time

WORK ETHIC

Be on time for shifts and follow break schedule.

 

Have flexibility with scheduling needs.

 

Attend all management and crew meetings

Have a clean and neat overall appearance.

 

Always wash hands before handling food

Maintain food safety standards at all times

Maintain a clean uniform and wear proper uniform, as outlined in employee handbook

Cell phones, friends, and family are not a distraction during work

Adapt to changing situations and directions

Dedication, honesty, and an ethical mind set

Complete Manager PRIDE Guide each shift

Set monthly goals for the location and document on business plan.

 

Ensure management team is striving to achieve goals at all times
Qualification Standards:  Two to five years of management in a high volume QSR restaurant or at least 2 years in a management role within the company.  Qualified individuals must have excellent customer service and employee relation skills.  Must be detail oriented with the capability to oversee restaurant operations and multiple areas simultaneously in a fast paced environment.  Must be able to perform under pressure including moving and responding quickly for long periods of time.  Interact with the public and employees effectively, positively, and professionally at all times.  Must be able to work in and out of different temperature ranges.  Capability to stand for long periods of time.  Ability to lift at least 50 pounds.  Must have excellent customer service skills, exhibit good manners, proper personal hygiene, positive attitude, and promptness.
55,000 - 65,000 /year
Bonus based on achieving store goals!