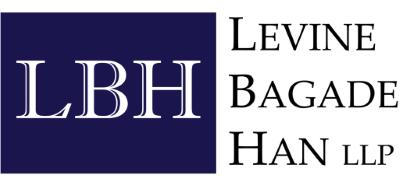 FULL-TIME IP PROSECUTION SUPPORT SPECIALIST at Levine Bagade Han LLP
PALO ALTO, CA 94303
Levine Bagade Han LLP, a small, fast-paced intellectual property law firm, is seeking an intellectual property (IP) Prosecution Support Specialist for a full-time position from 8:00am-5:00pm, Monday through Friday. No experience is necessary. The firm provides training for candidates with the following Key Qualifications.
Key Qualifications:
Outstanding attention to detail, decision-making, and problem-solving abilities required
Ability to follow both written and verbal procedures
Proficient with Microsoft Office and Windows and willingness to learn new software
Solution orientated with ability to manage multiple tasks and assume greater responsibilities
Strong and effective communication and organization skills
A high level of professionalism, integrity, and discretion in handling confidential information
Fast learner and self-motivated individual who can work individually and collaboratively
Responsibilities include, but not limited to:
Assist attorneys, agents and/or legal analysts in preparing and filing patent and trademark prosecution documents with the Patent and Trademark Office (PTO), file international (PCT) application documents, and correspond with foreign associates and annuity service provider
Correspond with clients and vendors as necessary
Monitor deadlines and forward reminders as appropriate
Maintain record of time for billing and statistical purposes
Assist with creation and organization of client and firm files for risk management
Provide overflow assistance and desk coverage
Compensation:
This is a full-time, non-exempt position. The starting salary range is $76,419.20 with work remote options once hired on.