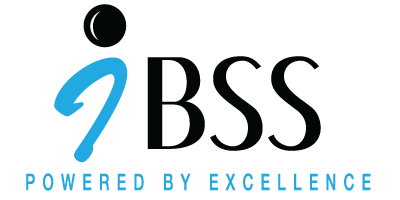 Firewall Engineer ***Secret Clearance*** (21-397 at IBSS Corp.
Washington, DC 20036
Job Title: Firewall Engineer

Location: Washington, DC Metro

Clearance required: Secret clearance minimum


Description:
IBSS is seeking a skilled firewall engineer with strong experience with Palo Alto firewalls in support of the Enterprise IT Operations for the CIO office for a Civilian Federal Agency. This network engineer position will perform a variety of complex assignments associated with managing and controlling network infrastructures in a high paced environment with a variety of cutting-edge technologies supporting the organization's enterprise network functions.


Key Responsibilities:
● Design, Operate, and Maintain Palo Alto Enterprise and NextGen Firewalls (on-prem and cloud deployed) for the agency
● Monitor, Manage, and Test firewall rulesets to ensure desired functionality and meet organizational operational requirements
● Must be able to support current and upcoming engineering projects as set by the Program Management staff or Team Lead
● Provide technical recommendations for system upgrades, technical refreshes, or new builds per requirements set by the Project Management staff or Team Lead
● Be a technical resource or lead for individual projects when his or her knowledge and experience meet the requirements of the project group or task
● Provide documentation support for designs, implementations, configurations, knowledge base articles
● Provide technical support to end-users or groups regarding connectivity issues
● Configure user access, end-user applications, and assist with other duties, as requested
● Adhere to Change Management process
● Must be able to multitask a variety of projects and tasks
● Develop detailed documentation to describe Network and Firewall deployment, configuration, upgrading, and maintenance for Change Management requests and Knowledge Content libraries




Required Skills /Education/ Certifications & Qualifications:
Candidates must have an active SECRET clearance
Candidates must have at least 5 years applied experience with the following:
3 years of Applied expert experience with Palo Alto Next Generation Firewalls Configuration, Maintenance, and understanding of Firewall Rules, Zones, Wildfire, Global Protect is a must
Cloud Based Networking to include configuration and support of Network security gateways, Resource Groups provisioning, Network segments, Virtual Gateways, VWan Routing, Network Firewalls (Palo Alto and Microsoft Based)
VMWare configuration, support and maintenance to include ESXI support
SnapCenter Configurations, Modifications
Measure system performance, control system security, and / or extend operating system capabilities to support local requirements to include azure cloud services
Preferred Azure Cloud Network Experience
About IBSS Corp.
IBSS is a Woman-Owned business. Since 1992, IBSS has provided specialized professional, scientific, technical, cybersecurity, IT, and software engineering solutions to the Federal sector. Our clients include the National Oceanic and Atmospheric Administration (NOAA), the Department of Defense (DoD), and the Department of Justice (DOJ). We are committed to serving our clients and employees by delivering service excellence, creating value through technology, and continually improving our skills, services, and processes. Moreover, we maintain an ISO 9001:2015 certification which allows us to optimize current industry best practices to enhance delivery outcomes for our clients.


IBSS offers a competitive benefits package including medical, dental, vision and prescription drug coverage with company-paid deductible, paid time off, federal holidays, matching 401K plan, tuition/professional development reimbursement, and Flex-Spending (FSA)/Dependent Care Account (DCA) options.


IBSS is an equal opportunity employer and all qualified applicants will receive consideration for employment without regard to race, color, religion, sex, national origin, disability status, protected veteran status, or any other characteristic protected by applicable law.