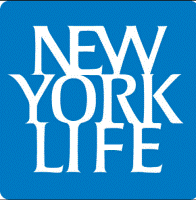 Financial Advisor at New York Life
Glendale, CA 91203
What does a career need to offer you?
Financial growth? Personal satisfaction? Opportunity to advance? You'll find all that and more as a New York Life Financial Professional. At New York Life Insurance Company, we believe it's possible to get ahead and do the right thing. This belief shows in how we do business and it shows in the people we partner with as Agents and Managers.
This career isn't for everyone, but the best Advisers and Managers in our company will tell you there's nothing else like it. Successful Agents at New York Life Insurance Company come from many different cultures and backgrounds. Most have dreams like yours. And life stories nothing like yours. That's one reason our company is a great place to build your career.
Join us.
If you're looking for a career where you can grow your own business and make a difference in your community, then let's talk. We're looking for motivated self-starters who want:
Comprehensive and ongoing professional training and development (Harvard Business School Curriculum)
Significant Earning Potential (Average Established Adviser in Southern California Office $185,000)
State-of-the-art marketing, Sales Force Customer Relationship Management System and sales solutions
A vast array of competitive insurance and financial products designed to meet the protection and financial needs of your clients
A clearly defined career path, including opportunities in Management for qualified individuals.
Comprehensive benefits, including a Pension Plan, 401K/ROTH 401K
We will help you
Develop and implement business and marketing plans
Prospect for potential clients
Discuss financial concerns and needs of individuals
Present potential solutions using our suite of products and services
Develop your professional skills and knowledge
About Us
Our promise? To work with you to build a strong financial future.
We have always believed in helping people like you, families like yours, and businesses of all kinds create, protect, and preserve their financial security. Since 1845, we've been doing just that—making sure our customers are prepared for whatever life has in store and that we will be there to help them face the future with confidence.
We're a lot like the clients we serve. Each of us is working hard to meet life's responsibilities and build our own futures. Funding retirement? Looking after aging parents? Dealing with the death of a family member? We've been there, and we've persevered through the toughest of times. So when we work with you, we appreciate that we are being trusted with your most important assets: your family and your business. We take that responsibility seriously. For more than 170 years, we've kept every promise we've made to our customers. That's simply a fact.

Jose Delgado Partner, New York Life
(626)665-5546