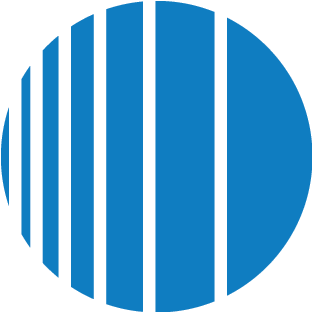 Field- Testing Technician from Engineering Resource Group
Parsippany, NJ 07054
Field- Testing Technician
Location
:
Parsippany NJ US 07054
Reference Code
:
21182-MK-DF1
Compensation
:
50000.00 - 70000.00 USD/YEAR
Required Years of Experience
:
3
Required Education
:
Associate's Degree
Job Industry
:
Engineering
---
Job Description :


Permanent position for a Field-Testing Technician to support mechanics, electrical and instrumentation to support our client's rotating equipment issues.


Utilize a strong technical aptitude and enthusiasm to providing client support services.


Involved in field vibration testing and providing hands-on support to Senior Technicians and Engineers.


Responsible for troubleshooting equipment, machinery acceptance testing, and various analysis and consulting projects.


Accommodating clients' requests for emergency field testing and troubleshooting services is not always predictable and therefore the ability to travel with minimal notice is a requirement for this position.


Travel within US territory could be up to 50% to 70% of your time during our busiest season.


During the slow season, the individual will be working at Company HQ performing experimental testing, maintaining and organizing the lab instrumentation and analyzers, and supporting any work-related requirements from Senior Technicians and Engineers.


Required Qualifications :


Associate's Degree in Engineering or Science, will strongly consider candidates with Trade School Certification.


Minimum 3 years experience with electro-mechanical instrumentation.


Knowledge of vibration is ideal but is not a requirement.


Ability to operate hand tools, and handle delicate tools such as cables, sensors, computers, cameras, and minor plumbing skills. Willingness to learn basic engineering technical concepts.


Effective communication, outstanding client service, enthusiastic attitude, and a safe driver.


Critical thinking, problem-solving, decision-making, and managing priorities.


Domestic travel flexibility via air or driving 50-70% of the time.


With Overtime from travel, salary could be 100k+.


Ability to work a variety of schedules including nights, weekends, and holidays.


Ability to apply for and obtain TWIC Card for access to secure facilities.


Willingness to be enrolled in DISA Works program which involves annual criminal background checks and random drug and alcohol screenings with or without notice.


Contact: Diana Ferrarini
To search all of our 100+ jobs, please visit    jobs.terkotech.com
Please send all inquiries to   DF@ EngineeringResource.com
#TTX