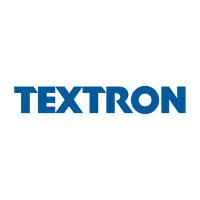 Experimental Test Pilot - Bell Textron Inc.
Arlington, TX
JOB DUTIES:
We're more than aviation experts, we're pioneers. We challenge what's possible. From breaking the sound barrier to developing the tiltrotor, we've reimagined the experience of flight for more than 85 years. Today, we're redefining what flight is capable of. 
JOB SUMMARY:
Incumbent will plan, execute and report on experimental flight test in helicopters and possibly tilt rotor aircraft, conduct other flight test operations as required, maintain flight currency as required, and travel in support of Bell Textron flight operations as required. Incumbent will complete test planning, flight evaluations, flight test analysis, and flight test reports as required.
JOB RESPONSIBILITIES:
Plan, execute and report on engineering and experimental test flights of new aircraft and/or systems.
Demonstrate safe, effective and efficient test planning and execution, applying crew resource management principles with flight crew, telemetry engineers, ATC, chase aircraft, etc.
Be a positive and constructive member of the test pilot team and project teams as assigned to maximize unity of effort and ensure successful accomplishment of the test program.
Make recommendations as to operational effectiveness of systems, aircraft handling qualities and design improvements.

Serve as a consultant to management and as an external spokesman for Bell on major matters and programs.

Perform additional tasks and acquire varying responsibilities as appropriate.
MINIMUM QUALIFICATIONS:
Must be a graduate of an approved test pilot school.

Minimum of an FAA commercial rotorcraft helicopter instrument rating.

Minimum of 2000 hours total time in rotary wing aircraft with not less than 1000 hours as pilot in command and possess a current FAA Class I or II medical certificate.

Three years' experience in vertical lift flight test and systems development.

Minimum of 100 hours of developmental, engineering or experimental flight test time.

Must be a U.S Citizen.

Excellent communication and interpersonal skills with a demonstrated ability to work with design engineers, flight test crews, and maintenance personnel.

Must be willing and able to travel domestically and internationally in support of test programs.

Must be able to obtain a secret security clearance.
PREFERRED QUALIFICATIONS:
Strongly preferred: Organization Designation Authorization (ODA) Unit Member experience.

Minimum of 1000 hours V-22 flight time.

Be current for or able to meet Naval Aviation Water Survival Physiology training requirements.
Source : Bell Textron Inc.