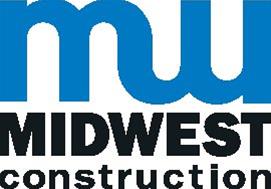 Estimator/Project Manager at Midwest Construction Company, Inc.
Milford, OH 45150
Midwest Construction is seeking an Estimator/Project Manager for our Cincinnati based company, servicing the tri-state area. Midwest Construction Company, Inc. is a drywall subcontractor specializing in demolition, metal stud framing, drywall and acoustical ceilings. We also provide concrete saw cutting and some smaller steel fabrication. Must be an experienced, self-motivating individual.
Responsibilities:
* Prepare estimates for commercial construction projects from $25,000-$600,000
* Negotiate bid scope with prospective clients
* Ability to project manage awarded contracts
* Ability to track and receive approval for contract/scope changes
* Attend job site meetings
* Understand and track job cost

Job Qualifications:
* 5+ years estimating experience in commercial construction
* Possess excellent communication skills
* Must be well organized and self-starter
* Possess good problem solving skills
* Understand construction bidding process, timelines and scheduling & coordinating schedules
* Experience with quick bid and on screen takeoff is a plus.

Compensation and Benefits
* Competitive pay based upon qualifications and experience
* Health and Dental Insurance
* 401k company match
* Paid vacation and holidays
Please email resume, or apply at 750 Main Street Milford, OH 45150.