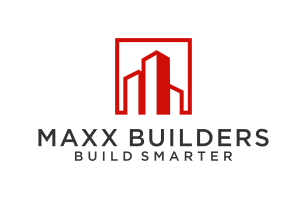 Estimator - Construction at Maxx Builders
STAFFORD, TX 77477
About You
You're passionate about your work and strive to achieve ambitious goals. You offer an extra hand and aren't afraid to ask for help when needed. You act with integrity and empathy for the people around you. You get the big picture while executing the little details. In other words, you share our corporate values — passion, work ethic, teamwork, integrity, and ownership mindset.
The ideal Estimator will be well-versed in all construction methodologies and procedures and able to coordinate with multiple vendors and subcontractors of different disciplines to achieve the best preconstruction pricing solutions. The ideal candidate will have an analytical mind and great organizational skills. The Estimator ensures all projects are thoroughly reviewed for all scope requirements and provides accurate and timely budgets prior to construction.
Responsibilities
As an Estimator, you will support current project operations and site goal objectives while ensuring compliance with regulatory, corporate, and site requirements of market-rate and affordable construction projects. In a given day, you may:
Reviews proposal specifications, and drawings, attend pre-bid meetings, etc. to determine the scope of work and required contents of estimate.
Reviews and incorporates historical data from purchase orders, subcontracts, and productivity analysis reports.
Provides technical input regarding project and contract risks to lead estimator responsible for final bid price approval. Reviews final estimate to ensure defined work aligns with the overall project schedule and cost goals.
Prepares discipline estimates by calculating complete takeoff of scope of work.
Calculates material quantity requirements from engineering drawing dimensions.
Consults with clients, vendors, or other individuals to discuss and formulate estimates and resolve issues.
Perform additional assignments per management's direction.
Monitors client addendum and advises the estimating team on changes during the estimated period.
Assists with design review options and recommends the best solution based on cost, engineering quality, or availability of materials.
Partners with estimating team to prepare and conduct project hand-off meetings between pursuit team and project management team.
Researches and recommends vendors and subcontractors for designated scopes of work to achieve pursuit and cost goals.
Maintains knowledge of the Company's values and strategic plan.
Support published corporate policies.
Coordinate closely with architects and engineers during all phases of design to value engineer most cost-effective solutions for building materials and scopes of work to streamline the bidding process
Critically evaluate plan documents to offer cost-saving solutions to design
Prepare bids and cost estimates that cover every aspect of the projects
Evaluate and provide alternates on project specifications, even if unlisted, to provide options to owners for additional
cost savings
Site visits (if required) to examine projects, gather information, and assess the scope of work
Work closely with owners' representatives to achieve project goals during the contracting phase
Estimate equipment, manpower, cost, and quantities of almost every material required to accomplish each project, and determine whether special machinery is required
Coordinate with department personnel to assist them in establishing the project scope and standards of construction projects
Assists the project manager in the initial sequencing of construction activities, outlining components such as labor, materials, and equipment
Able to interpret plans and specifications, perform takeoffs, and develop estimates ranging from the conceptual stage
Requirements
BS Degree in Construction Management or related field
High school diploma or GED with 5-10 years of related experience
5+ years of estimating and/or project management experience in multifamily residential new building construction
Knowledge of current building codes and ADA laws
Experience with site construction, precast, wood framing, and interior finishes
A demonstrated understanding of multifamily construction means and methods
Experience in alternative building methods and value engineering
Microsoft Office suite to include Excel, Powerpoint, Word, Outlook
Microsoft Project scheduling software
Bluebeam
Procore - Project Management and Financial Management Tools
Ability to work independently to establish pricing throughout the early phases of design to the final budget
Review all construction documentation, owner building standards, and finish schedules to create scopes for bidding
Experience with typical construction cost estimating and budgeting
Ability to negotiate, draft, and execute subcontract agreements and commitments for all phases of construction
Well-organized and able to properly manage time commitments
Ability to work a flexible schedule, understanding that your scheduled workdays may vary according to staffing
and project needs
Entrepreneurial ownership mindset –makes smart decisions for the business, puts clients and teammates first,
collaborative, inquisitive, self-motivated, and operates on trust (not fear).
High integrity – trusted, direct, truthful. Embodies confidence and admits mistakes.
Works as a team player. Operates with the understanding that we do our best when we work together.
Passionate about your work and our company goals and vision.
Strive to achieve ambitious goals - loves to be challenged, determined to win, works tirelessly to achieve results.
Ability to organize and manage multiple priorities within established deadlines.
Ability to perform the physical functions of the position, which may include sitting for long periods of time at a computer
Maintain a neat, well-groomed, professional appearance.
Location
The Estimator will primarily work from our corporate office. The Estimator may perform routine site visits throughout the lifecycle of a project and will be exposed to the current weather and site conditions on each of the project sites. It is the responsibility of the Estimator to properly prepare for the specific working environment conditions that will be required of them each day.