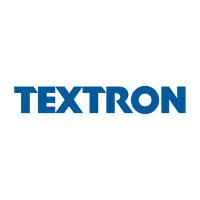 Embedded Software Engineer - FARA - Bell Textron Inc.
Fort Worth, TX
JOB DUTIES:
See what you're missing. We are pioneers being the first to break the sound barrier and design the first functional jetpack. We were aboard NASA's first lunar mission and brought advanced tiltrotor systems to market. Today, we are defining the future of Vertical Lift Platforms. At Bell, we are proud to be an iconic company with superb talent, rapidly creating novel and coveted vertical lift experiences. 
 
Embedded Software Engineer:
Bell is defining the future of Vertical Lift.  The Bell 360 Invictus Future Attack Reconnaissance Aircraft (FARA) Program has unique opportunities available for a motivated Embedded Software Engineer to join the Air Vehicle Management Software Team and support the development of DO-178C compliant software in a modern Modular Open Systems Architecture (MOSA).  MOSA represents the future of Department of Defense (DoD) systems acquisition and sustainment.  This approach integrates hardware and software requirements with business processes and legal considerations to support a more rapid evolution of capabilities and technologies throughout the product life cycle using architecture modularity, open systems standards, and appropriate business practices.  The related embedded software requirements associated with the integration of the Army's Future Airborne Capability Environment (FACE) on vertical lift vehicles are challenging and exciting. This position will be part of a diverse team of engineers capable of executing cutting edge solutions in a fast-paced environment.  Opportunities available are in the development, integration, and testing of FARA Air Vehicle Management Computer software builds within the Mission Systems and Vehicle Management System IPT.
Our employees work on the world's most advanced vertical lift systems and our engineers are the lifeblood of our company. With our robust offering of educational and career development opportunities, your chances to grow are limitless.  In this exciting role, you will enjoy opportunities to take on diverse and challenging work assignments, flexible scheduling with every other Friday off, an inviting and supportive culture, competitive compensation, and an excellent benefits package.   We are proud to be an iconic company with superb talent, rapidly creating novel and coveted vertical lift experiences. 
Responsibilities:
Duties include analyzing, designing, coding and code modification (typically in C/C++) of software designs of airborne embedded software implementations.

Participate in requirements management via DOORS, systems specifications, and interface management.    

Manage software lifecycle data via DIMENSIONs configuration management tool.

Generate software requirements to integrate avionics sensors and equipment (i.e. engines, ARINC429, hydraulics, electrical systems, landing gear, RS-422, analog signals, discretes, CAN Bus, etc.)

Assist in the evaluation of software designs to identify design flaws.

Utilize a Windows and MOSA based software development environment.

Assist in the verification and validation testing of airborne embedded software using a desktop simulation environment, systems integration labs, surrogate platforms flight testing and aircraft flight testing.
Education Requirements: 
Bachelor's Degree is required.

Major in in Computer Science, Electrical or Aerospace Engineering is preferred. 

Applied Sciences (Physics) or Mechanical Engineering may be considered with applicable embedded software experience.
Position Requirements: 
At least 5 years of

relevant software experience, preferably in aerospace industry

Ability to develop software in a RTOS environment

Interest with ARINC653 software specification for space and time partitioning in safety-critical avionics real-time operating systems (RTOS)

Proficient in utilizing modern programming languages (e.g. C++, C#, Java, Python).

Proficient with embedded software development on Multicore processors

Motivated person with strong problem-solving abilities, willingness to perform a wide variety of related tasks.

Effective communication skills (both verbal and written).

Proficient in modern airborne sensors, avionics, mission systems, weapons systems, or electrical systems integration, development, and testing

Very knowledgeable with commercial certification and military qualification of aircraft systems is advantageous.

Experience with Eclipse based software is advantageous (most chip vendors and software vendors are moving to this IDE. TI-CodeComposer, NXP-CodeWarrior, DDC-I OpenArbor, etc.)

Linux/Unix experience (simple commands like ls (in windows dir), rm (del a file), md, cd, rd (make directory, change directory and remove directory) man – the builtin help documentation,

Software repositories – GiT , Tortoise GiT or some other tool that has been wrapped around GiT

Very Knowledgeable with DO-178B/C software development lifecycle guidelines – Software Considerations in Airborne Systems and Equipment Certification (and the DO-178C supplements)

Interests with the integration of the Army's Future Airborne Capability Environment (FACE) on vertical lift vehicles

#CJ
Textron Relocation Assistance policy is in effect / applies for this position for candidates who qualify
 
Don't miss the chance to join a diverse, inclusive environment where you feel a sense of belonging. As a member of our global workforce, you will collaborate with dedicated, enthusiastic teams where unique experiences, backgrounds and ideas combined with a strong passion for our products take us above and beyond flight.
Source : Bell Textron Inc.