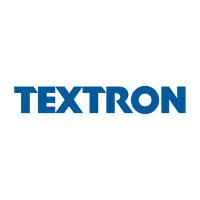 Embedded Software Development Engineer (Multiple Openings/Functions) FLRAA V280 - Bell Textron Inc.
Fort Worth, TX
JOB DUTIES:
There are amazing things happening at Bell, which means we're looking to add to our world-class engineering.  We're building the future as we support the Army with the modernization of their fleet in the Future Vertical Lift program.  To do this we need hands-on, creative engineers with experience in the transportation, defense, robotics, software, or aerospace industry to create the future of Army Aviation: Bell's V-280 Valor. We're a winning team, solving complex problems, with purpose-driven work changing the way the world flies.
Embedded Software Development Engineer (Multiple Openings/Functions):
The Bell V-280 Future Long-Range Assault Aircraft (FLRAA) Future Vertical Lift (FVL) Program is seeking Embedded Real time Software Engineers to develop real time embedded flight software on safety critical air vehicle and mission critical avionics systems constrained by size, weight, and power in cyber assured environments.   These systems must meet the highest levels of safety standards, levels of rigor and design assurances required by the Federal Aviation Administration (FAA), Department of Defense (DOD) and National Security Agency (NSA) certification authorities as they are deployed  on Future Vertical Lift (FVL) Programs.  These positions are part of a diverse team of engineers capable of executing in a fast-paced environment to integrate critical systems on the platform. Ideal candidate for this role is experienced at developing embedded real-time flight controls and avionics  software, is efficient with automated processes and tools to deliver on-time, high quality, safety assured and cyber  assured software.
Position Responsibilities:
Develop, document and maintain reusable architectures, requirements, algorithms, interfaces and designs for computing platform software on real-time embedded systems, including hardware and operating system software abstraction and  isolation layers, middleware data distribution services (DDS).

Coordinate V-280 FLRAA software activities for the development, integration and testing of one or more subsystems, for example, flight control systems, displays, communication and navigation systems, RF and EO/IR sensor systems, aircraft survivability equipment (ASE), weapon system integration and autonomous teaming.

Serve as Subject Mater Expert for V-280 FLRAA software efforts, aligned with customer expectations and incorporating data modeling into existing/evolving Bell processes.

Support all phases of development through successful design, qualification, integration testing, flight test, and production.

Demonstrate understanding of Real Time Operating Systems (RTOS) relationship to other system and software development efforts.

Create Model Based Systems Engineering (MBSE) artifacts and working knowledge of architecture frameworks and MSBE views.

Collaborate with engineers from other disciplines to include electrical power, flight controls/avionics, propulsion, airframe structures, rotors, fuel, hydraulics, mechanical controls, and drive systems.

Analyze and resolve hardware/software integration issues as they arise.

Coordinate between Bell engineering teams, suppliers and customers.
We know our people are what make us who we are, which means we are here to support you.  We have openings in our Engineering teams across many disciplines and levels, so you might be looking to start your career with Bell, or you might want to bring your many years of technical expertise to bear on the complex problems we have to solve.  Either way, we want to talk to you about a career with us. 
If you're coming to us from outside of the Dallas-Fort Worth area, we can't wait to tell you about the amazing advantages of living here.  We're rapidly expanding and adding new team members, and we want our new crew to feel supported as they make their transition to Dallas-Fort Worth. Your start and move date should align with your life and needs - talk to our recruiters about how we can be flexible with your needs.
Education Requirements:
Bachelor's Degree in Electrical Engineering, Computer Engineering,  Aerospace, or Computer Science / Software Engineering – or in a related Science, Technology, Engineering or Math (STEM) discipline - is required.

 Master's Degree in Electrical Engineering or Software Engineering / Computer Science is preferred.
Position Requirements:
Experience at all levels will be considered with a minimum of 2 years' experience. Positions at various Engineering levels will be offered, depending on experience.

Demonstrated data modeling experience (FACE data modeling) is preferred.
Specific experience with some or all of the following is preferred:
Demonstrated data modeling experience and expertise

Embedded System Hardware development and testing

Development of embedded software in C/C++

All segments of Future Airborne Capability Environment (FACE™) and related conformance activities

FACE™ 3.0/3.1 familiarity

System Requirement development and Traceability

Software Architecture development

Integrated Modular Avionics (IMA)

System Integration and Testing in an integrated lab environment

Networking (TCP/IP, TSN, DDS)

Scripting languages such as Python

VxWorks 653 or similar RTOS

Certification of airborne system/software (DO-178, DO-297. DO-326, DO-254, and ARP 4754a)

Tool Qualification (DO-330)

Aircraft integration, functional testing, and flight testing

Familiarity with air vehicle or mission system applications such as Health Awareness, Fuel Management, Lighting Management, Communications, Navigation, Weapons, EO/IR Sensors, Radars, HUD/HMD, Aircraft Survivability Equipment (ASE),Autonomous Teaming, etc is preferred.

Must have demonstrated critical thinking skills, and comfort with ambiguity.

Experience in military platform avionics and mission system integration is preferred.

Interface mediation and adaptation strategies experience is preferred.

Must have strong oral and written skills, as this position involves working with a diverse team of experienced professionals, customers and suppliers.

Must be able to work collaboratively in multi-disciplinary teams to define cross-functional interfaces and conduct air vehicle level trade studies as designs move from concept to production.

The ability to obtain and maintain a U.S. DoD Secret Clearance (Preferred) #CJ
Textron Relocation Assistance policy is in effect / applies for this position for candidates who qualify
You have the unique opportunity to join a different kind of team; one that is focused on pushing boundaries, one that advocates for our customers by presenting them with the very best and by cultivating a culture of inclusivity and excitement for what's ahead.
We're an award-winning organization with a legacy of reliability, precision, and exceeding expectations. Be on the forefront of flight technology and join our team! If you want to get the scoop on our culture, leadership and benefits directly from our employees, you can check out our verified employee reviews exclusively on our partner site Comparably at comparably.com/companies/bell.
Source : Bell Textron Inc.