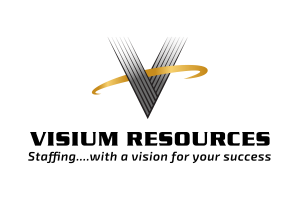 Electro Mechanical Technician at Visium
Buford, GA 30518
9903
Introduction

Visium Resources has been asked to identify qualified candidates for this Electro-Mechanical Technician position. This position is a contract-to-hire opportunity which is expected to be on-site in the Atlanta, GA area .

Summary

The Electro-Mechanical Technician will be responsible for Assembly, disassembly, quality testing, troubleshooting, and repair of electronic - mechanical equipment in a customer service based environment. Company is searching for an eager hands-on candidate, ideally with both electronic and mechanical troubleshooting and repair capabilities. This position will have occasional interface with clients related to repairs and will also perform some documentation within computer system.

A primary attraction / primary skills / important qualifications of Electro-Mechanical Technician is that this position is a contract-to-hire opportunity, offering an excellent career position to grow with a national corporation, which is very well-established, well-respected and continually growing. When direct, the position offers full benefits. Position is scheduled to transition to direct within 4 months.
Essential Job Functions and Duties
Ability to read, write and speak fluent English.
Proficiency in DC-AC, solid state theory, audio signals, video signals, and applications.
Possess the ability to solder to the component level.
Ability to read and operate various measuring equipment related to electronics (Oscilloscope, digital multi-meters, signal analyzers, multi-meters, mega ohm meter etc.)
Ability to accurately annotate and maintain repair documentation.
Possess good attendance and work ethic. Be punctual and have a good attendance record.
Perform assigned tasks in a safe, effective, and efficient manner.
Have the flexibility to work overtime when required.
Ability to work independently or as a member of a team.
Have excellent problem solving and decision making skills.
Possess basic computer skills.
Read and understand complex assembly drawings, schematics, and test procedures.
Test, troubleshoot and repair electronic-mechanical equipment in a fast paced customer service environment.
Ability to drill/tap and remove screws.
Familiarity with the use of calipers and other measuring devices to verify part dimensions.
Possess a general knowledge of the use and operation of basic hand and power tools.
Experience with building and troubleshooting wiring harnesses.
Working knowledge of basic clutch and bearing systems.
Excellent knowledge of a motor and its internal components.
Required Education and Experience
Qualifications Include:
Candidate must have a minimum of an associate's degree or equivalent military experience in an electrical or mechanical field.
Candidate must have a minimum of 2 years verifiable experience as an Electrical /Mechanical Technician.
Normal work hours are 7:30 am to 4:00 pm
Must be flexible to work overtime as required
Drug and Background screening required