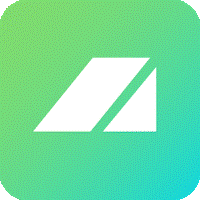 Electro-Mechanical Assembler from Amtec Human Capital
Fullerton, CA 92835
Position summary:
Performs short cycle assembly of electromechanical products and subassemblies with moderate complexity under direction of Assembly Lead.



Essential Functions:
Assembles and reworks electronic and electromechanical precision assemblies and subassemblies such as switches, syncros, potentiometer gear boxes, and circuit boxes.
Uses hand tools and light power tools such as drill press, hand grinder and sanders.
Utilizes blue prints, schematics and wiring diagrams.
Completes soldering and wiring as required in completion of the product.
Notifies lead of shortages or inferior parts immediately.
Produces quality work with some inspection checks by Assembly Lead or Quality Control.
Exercises and maintains good housekeeping and safety principles in the completion of work assignments.
Must become familiar with company designs and manufacturing processes and standards.
Performs other duties as assigned.



Role Qualifications:

Skills, Abilities, and Other Requirements:

Knowledge of electronic theory. Able to read blueprints, schematics, wiring diagram and follow both written and verbal instructions.

Education and Experience:

Experience as a mechanical assembler for a minimum of two years.

Physical demands and work environment

Physical demands: While performing the duties of this job, the employee is occasionally required to stand, walk, sit, use hands to finger, reach with arms and hands, climb stairs, stoop, kneel, crouch, talk or hear. The employee must occasionally lift and/or move up to 20 lbs.

Work environment: While performing the duties of this job, the employee is exposed to weather conditions prevalent at the time and an air-conditioned and heated office. The noise level is high. The individual will be working on the factory floor which is in the same building as the office and may be exposed to heat and fumes.