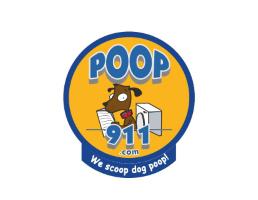 DOG LOVERS, WORK IN A FIELD OF YOUR PASSION! - PET SERVICES TECHNICIAN - CHARLOTTE METRO at Charlotte Poop 911 Corp
Charlotte, NC 28226
IF YOU LOVE DOGS AND THE OUTDOORS, DON'T LET THIS OPPORTUNITY "GO TO WASTE"! COME JOIN OUR PACK!
For more than 10 years, Charlotte Poop 911 is the premier and first-choice dog waste management service provider to the canine owner population of the Charlotte metropolitan area. We are proud that our staff has prompted hundreds of 5-Star Google reviews for client service and satisfaction.
Great for the outdoor job, route-experienced or similar job aspiring individual. Training provided. No specific experience necessary, just a willing spirit and positive attitude. Advancement opportunities with growth of company.
If you can and/or like to: 1) meet many sweet doggos daily; 2) work independently; 3) listen to music, books, podcasts while you work; and 4) see the sights of the Charlotte region traveling in a company truck, then this job is for you!
Our ideal associate will possess the following characteristics:
*Appreciate (or better, love) dogs and possess compatibility and managing skills for a variety of breeds.
*Love outdoors in all seasonal/weather conditions.
*Be able to walk, bend and/or stoop consistently for periods of work day, and capable of lifting/carrying up to 50 pounds.
*Appropriate communication skills for interaction with customers.
*Ability to work effectively, efficiently and reliably with limited supervision to provide second-to-none client service.
Home-based company vehicle, with maintenance, insurance, and gas provided. Paid vacation. Earned paid sick days. Incentive/Bonus Plan. Candidate MUST have clean driving record and BE ABLE TO PASS initial and periodic drug screenings as well as pre-employment background evaluation.
Benefit Conditions:
Waiting period may apply
Only full-time employees eligible
Benefits offered:
Paid Vacation
Earned Sick Days
Other Types of insurance
Referral Bonus Program
COVID-19 Precaution(s):
Personal protective equipment provided or required
Social distancing guidelines in place
Sanitizing, disinfecting, or cleaning procedures in place
Hours per week:
Typical end time:
Typical start time:
Work Remotely
This Job Is Ideal for Someone Who Is:
Dependable -- more reliable than spontaneous
Adaptable/flexible -- enjoys doing work that requires frequent shifts in direction
Detail-oriented -- would rather focus on the details of work than the bigger picture
Autonomous/Independent -- enjoys working with little direction
600 - 800 /week
bonus programs