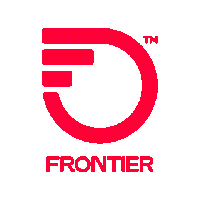 Director Grant Administration - Frontier Communications Corporation
Dallas, TX
Director Grant Administration
About this role:
This position will report to the VP Grant Administration team and will have the following key responsibilities include
Managing the strategy, business analysts, grant coordinators and specialists, planning and project management resources responsible for applying for grant subsidy and defending Frontier's footprint from the competition

This role will function in a fast-paced, demanding environment, with very aggressive grant application and challenge commitment deadlines

This position will be required to ensure the team is prioritizing work appropriately, meeting deadlines and if not, put in place action plans from learnings

This position will partner with Regulatory, Legal, Planning, Engineering, Construction, Marketing and FTTH PMO in their day to day interactions
What you'll do:
Establish schedule for all functional teams to support all grant opportunities and ensure functional teams meet schedule

Experience w/ Tableau, Qlik, Looker or Power BI

Strong quantitative background

Proactively plan, troubleshoot, and communicate to help ensure all functional teams are working in tandem to meet commitment timelines for grant submissions and challenges

Provide appropriate, consistent, and timely communication with internal and external customers, including purchasing, contracts, regional engineering, marketing, operations, and general engineering contractors as required.

Proactively manage changes in project scope, identify potential delays, and devise contingency plans to ensure agreed deadlines are met.

Partner w/ Regulatory and lobbyists to build, develop, and grow federal, state, and local agency relationships vital to the success of grant submissions

Partner w/ VP and HR to continue hiring process until team is fully staffed
What you'll need:
Engineering Bachelor's degree or equivalent experience required

Minimum 5 years of supervisory experience

At least 7+ years of telecommunications experience

Experience in Microsoft Excel, Word, and project management tools

Working knowledge of grant regulations and protocol for grant-funded projects

Excellent attention to detail

Excellent organizational skills and time-management skills

Ability to work well in a team environment

Ability to accurately express engineering terminology in written and oral communications

Ability to work in a fast-paced field environment and to handle deadlines

Ability to travel 25% percent of the time to various project locations

Ability to communicate effectively with regions and engineering services senior management teams, employees, customers, railroads, regulatory agency officials, and the general public

Engineering and project management preferred
What we offer:
Competitive Salaries

Full Medical, Dental, Vision for you and your family

Paid Time Off

401k - Full-time and part-time regular employees' eligibility

Short- and Long-Term Disability

Life Insurance included with your Frontier employment with an opportunity to add more!
We are deeply committed to attracting talented team members in the US from all backgrounds regardless of race, age, gender, ethnicity, religion, sexual orientation, disability status, or nationality. However, at this time, we are not sponsoring any Visas.
Source : Frontier Communications Corporation