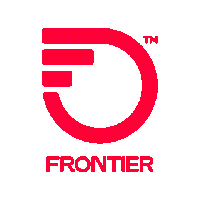 DIR, Regulatory Affairs - Frontier Communications Corporation
Los Angeles, CA
ABOUT FRONTIER
Frontier Communications is committed to our growing customer base - connected to what matters most!  We offer innovative Fiber solutions that keep our customers ahead of the curve and Frontier on the cutting edge. We are moving faster than ever to transform our organization, launch new cutting-edge capabilities and build Gigabit America across our 25-state footprint. We're looking for energetic people who are eager to be a part of our incredible transformation journey, our diverse, engaged workforce, and our purpose – to build Gigabit America. Candidates looking to join our rapidly expanding technology company should be ready to jump right in to help us build on our momentum and success. You would be joining a team that is empowered to reshape our organization and our industry. Frontier offers competitive compensation, amazing benefits, as well as professional growth and development resources.

Position Summary
The Director, Regulatory Compliance reporting to the SVP-Regulatory Affairs, will have responsibility for Frontier's regulatory compliance. This will include coordinating with various internal departments to monitor, track and report on compliance obligations with the Public Utilities Commission and other relevant parties and state regulatory agencies. This person is responsible for interacting directly with an external designated compliance monitor, other parties authorized to receive reporting, and the Commission staff that oversees Frontier's compliance with rules and other Orders, including commitments as part of Frontier's restructuring approval.
Responsibilities:
Help craft necessary compliance protocols, documentation, and processes in collaboration with other business units and external parties, as necessary

Coordinate data identification and collection to ensure timely response to internal and external data requests on topics such as service quality, fiber to the premise buildout, and status on required engineering projects

Produce compliance reports that are accurate, consistent, verifiable, and understandable

Ensure the confidentiality and integrity of data and provide analysis and trends surrounding data and reports

Support other Frontier personnel in understanding compliance requirements/data analysis/reporting

Identify creative means to access data and develop narratives based on the data to facilitate understanding

Own additional ad hoc regulatory and compliance data reporting and analysis projects
 Job Requirements/Special Skills
Minimum of seven (7) years of telecommunications regulatory experience, including familiarity with engineering plans and projects, including financial planning and reporting of capital projects. Must demonstrate the ability to successfully work with cross-functional teams.

Bachelor's Degree in a related field is required.

California Public Utilities Commission or other experience with an agency that regularly interacts with the CPUC is strongly preferred.

Superior computer skills, particularly in Excel, with strong data mining and manipulation skills.

Strong analytical and computer software skills with the ability to effectively analyze large data sets.

Strong organizational and time management skills.

Strong interpersonal skills, with an ability to effectively distill and relay complex data issues in a straightforward manner. 
Source : Frontier Communications Corporation