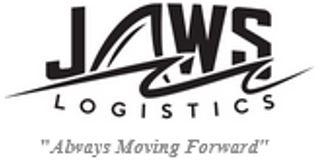 Delivery Driver - JAWS Logistics at JAWS Logistics
Tukwila, WA
***New Team Launch***
***$1000 Signing Bonus
Help us Grow our team with our 2nd operating site in Tukwila
Come join the best and continuously growing DSP in the PNW. We're delivering smiles!
Apply to be a Delivery Associate with JAWS Logistics today. We are looking for outstanding individuals to join our team and maintain our goal of being the most successful and caring Amazon Delivery Service Partner in Washington State. As an employee of an Amazon Delivery Service Partner (DSP), you will work directly out the new Amazon delivery station in Tukwila. We offer competitive compensation, benefits, a great company culture, and opportunities for growth with paid training provided.

What You'll Do:
As a Delivery Associate, you'll drive an Amazon branded vehicle, delivering packages. You will be a delivery hero in the neighborhoods you serve delivering hundreds of smiles to customers every day in the form of critical supplies, household goods, toys and so much more. You'll be working 4 days, 10 hour shifts.
Who We Are:
JAWS Logistics is an independent delivery company that helps Amazon deliver thousands of packages to customers every day. As an employee of an Amazon Delivery Service Partner (DSP), you will work directly for the DSP (that's us!) that operates out of a local Amazon delivery station. Our vision is to be the DSP that every driver wants to work for. We invest in our employees to succeed now and empower them to reach for their dreams. Our team is hard-working, loyal & committed to excellence, all while upholding the highest safety standards. This is how we deliver packages on-time, every time.
As a Delivery Associate:
Earn more: Compensation includes base rate of $23.00- $25.00 per hour (based on experience) plus earn an additional 6% of your monthly gross with our performance bonus program. High performing drivers average $25-$27 per hour with our Guarantee Bonus Program and total compensation.

Benefits: for all full-time employees
Paid time off;
Paid vacation;
Health/dental/vision for all full-time employees
Funding up to $5250 per year to over 1700 institutional programs
Matching 3% 401K

Stay active: you'll be on the move during your shift as you deliver packages from the delivery vehicle to the customer's doorstep

Independence : spend the majority of your day on the road delivering smiles to customers

Opportunity for promotion : professional development and training

Supportive team environment: a fun, fast-paced, and supportive company culture where your hard work is appreciated & your ideas are heard

Community involvement & support: matching charitable donations, helping with college tuition & rent assistance for our reliable drivers.

Your Responsibilities as a Delivery Associate:
Load up vans, deliver packages safely & on time while following strict safety standards on & off the road
Operate a handheld electronic device for GPS, team communication & prior/post shift vehicle inspections
Interact with Amazon customers & the public in a professional & positive manner
Take great care of our customers
Take great care of our vans

What You'll Need:
Must be at least 21 years old
Must have a valid driver's license
Must be able to move boxes up to 50 lbs., with or without reasonable accommodation
Must have a positive mindset
Our Service Values:
I respond immediately to the needs of my teammates and station
I take ownership & resolve problems
I foster an environment of teamwork
I am proud of my professional appearance, language & behavior
I work with safety as my number one priority
I show attention to detail & I represent JAWS & Amazon with a high degree of professionalism

JAWS is an Equal Opportunity Employer. All qualified applicants will be considered for employment regardless of age, national origin, race, color, disability, religious beliefs, gender, or sexual orientation.
Job Types: Full-time, Part-time, Temporary
Pay: $21.00 - $23.00 per hour
Benefits:
401(k)
401(k) matching
Dental insurance
Disability insurance
Fixed schedule
Health insurance
Paid time off
Paid training
Referral program
Vision insurance
Monthly Bonuses up to 6% of monthly gross
Company Discounts on services like T-Mobile, home loans, Car Insurance, etc
Schedule:
10 hour shift
8 hour shift
Overtime
Self-determined schedule
Weekend availability
Year round work
Supplemental pay types:
Bonus pay
Performance bonus (monthly)
Transfer opportunities:
23 - 25 /hour
6% Monthly Performance bonus