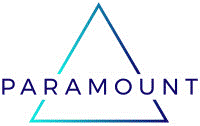 Customer Service Support Representative at Paramount Staffing LLC
Alpharetta, GA 30005
International corporation ranked as one of the top 50 on Fortune's list of World's Most Admired Companies has an immediate need for Customer Service Support Representatives to join their expanding Alpharetta office.
Please note this is not a work from home position.
If you are seeking an employer that offers professional development and career growth, career options in various departments, a positive and encouraging work environment, and competitive compensation and benefits this is the opportunity for you!
Job Duties:
Process incoming and outgoing customer correspondence
Process checks that are received at the office
Ensure all customer information is secured
Document Management – uploading documents to customer files, having documents notarized
File maintenance – pulling paid in full files and sending them to storage and ordering files from storage when necessary
Signing visitors in and out of the office
Perform miscellaneous tasks as assigned
Desired Soft Skills:
Proficient in MS Office (Word, Excel, Outlook, Teams)
Excellent written and oral communication skills
Friendliness, tact, efficiency, organization, patience, and the ability to work well under pressure and deadlines are keys to success
Accuracy is essential to comply with Federal & State lending and documentation requirements so impeccable attention to detail is needed
Eager to learn, positive attitude and flexibility are also important
Customer Service background is a plus
College degree (4-year degree) is preferred, but not required
Work Schedule:
Monday – Friday, 8:00 a.m. – 5:00 p.m.
Overtime offered as needed
Must be flexible, schedule may change with business needs
Company offers a 360° view of financing, including exposure to customer service, credit, funding, and collections. With wide exposure, professional development opportunities and multiple paths of advancement, one can build a progressive, long-term career. Company offers competitive medical benefits, HAS card, paid vacation and sick days, 401(k) match, stock purchase plan, retirement package, tuition reimbursement and work/life balance.
Starting hourly pay rate is $18.00 - $19.50 per hour.
For immediate consideration, email your resume to Elane Buresi TODAY!
keywords: #corp,entry level, customer service, customer service representative, college graduate, CSR, collections, office, clerical, administrative assistant, administrative support, financial, accounting, administrative, fraud analyst, financial analyst, credit investigator, credit, automotive, loan, finance, accounting, accounting assistant, funding, automotive finance, funding assistant, banking, baking associate, credit buyer, University of Georgia, UGA, Kennesaw State University, KSU, Valdosta State University, VSU, Georgia State University, GSU, Georgia Southern University, University of North Georgia, UNG, University of West Georgia, UWG, Georgia College, Albany State University, Spelman College, Mercer University, Emory University, Fort Valley State University, Morehouse University, Clark Atlanta University, Oglethorpe University, Georgia Gwinnett College, Middle Georgia State University, Young Harris