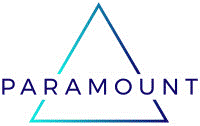 Customer Service Representative - Financial at Paramount Staffing LLC
Alpharetta, GA 30005
National Service Center Customer Service Support, Customer Accounts and Customer Service Representatives and Funders needed in Alpharetta, GA!  
$18.00 - $19.50 per hour - no sales!
Corporate Service Center Environment!  Associate or Bachelor degree preferred, not required.  Customer Service and Administrative positions available!
Company follows safe social distancing CDC guidelines, as opportunities available are not initially work from home positions.  
PAID WEEKLY!  $18.00 - $19.50 hour pay is non-negotiable.  This is a wonderful opportunity for any professional who is seeking a career with a financially stable company that offers advancement opportunities! 
Requirements:  
2 or 4 year college degree preferred, not required
Excellent communication skills
Professional demeanor 
Must not be afraid to be on the phones with customers
Experience in customer service, retail or restaurant preferred
About the Company:
Fortune Magazine Rated one of 50 World's Most Admired Companies 
Only promotes from within the company, bottom-up business model
Involved within the local community in volunteering and fundraising
Hires with an eye to the future and takes a proactive approach to ensure candidates get off to a great start, laying the foundation for a long and mutually beneficial relationship between the company and employee.
Immediate Openings:
Customer Service Representative, Monday - Friday, 8:00 a.m. to 5:00 p.m.
Early Customer Accounts Representative, Monday - Friday working 3 days 8:00 a.m. - 5:00 p.m., 2 days 11:00 a.m. - 8:00 p.m., and working 2 Saturdays out of each month from 8:00 a.m. - 12:00 p.m. 
Customer Service Support, Monday - Friday, 8:00 a.m. to 5:00 p.m.
Funding Representative, Monday - Friday, 8:00 a.m. - 5:00 p.m., overtime when needed. 
Location:  Alpharetta, GA
Benefits:  Weekly pay, direct deposit, medical, vision, dental, life insurance and short-term disability, and PTO.  
For immediate consideration, email your resume directly to Elane Buresi.  
keywords: #corp, entry level, customer service, customer service representative, college graduate, CSR, collections, office, clerical, administrative assistant, administrative support, financial, accounting, administrative, fraud analyst, financial analyst, credit investigator, credit, automotive, loan, finance, accounting, accounting assistant, funding, automotive finance, funding assistant, banking, baking associate, credit buyer, University of Georgia, UGA, Kennesaw State University, KSU, Valdosta State University, VSU, Georgia State University, GSU, Georgia Southern University, University of North Georgia, UNG, University of West Georgia, UWG, Georgia College, Albany State University, Spelman College, Mercer University, Emory University, Fort Valley State University, Morehouse University, Clark Atlanta University, Oglethorpe University, Georgia Gwinnett College, Middle Georgia State University, Young Harris