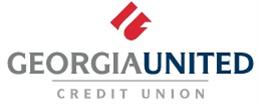 Sr. Business Solutions Analyst at Georgia United Credit Union
Duluth, GA 30097
Georgia United Credit Union is a full service financial institution founded in 1958.  As an organization that is committed to service, our vision is to become the financial institution and employer of choice by consistently exceeding our member and employee expectations. 
We are seeking a Sr. Business Solutions Analyst. This position is responsible for performing and coordinating analysis and design of processes and systems, as well as develops and maintains a thorough understanding of the needs of the assigned customer group from a technical perspective. This position will work closely with internal and external clients as well as vendors and other groups to capture functional and technical requirements. This position also develops and executes testing procedures and processes for various projects and will function as a liaison between the technical systems groups and the business units, and vendors.
Job Responsibilities:
Conduct requirements gathering activities with representatives from appropriate business units, other solutions support teams, and external vendors ensuring that requirements are complete, consistent, concise, traceable, and feasible.

Provide coaching and institutional knowledge to all stakeholders to ensure that all relevant information is understood and explainable.

Conduct market/client research and industry analysis of requirements.

Performs data

Document existing business processes and systems.

Creates workflows and diagrams.

Communicates relevant information to company management and project teams that rely on that information.

Collaborate with other teams to coordinate projects and deployments.

Facilitates prioritization of work based on business value.

Manages change management through effective use of processes and tools.

Promotes and establishes strong, positive, and productive working relationships within the organization through commitment to the company's vision statement, core values and business principles.
Qualifications:
Bachelor's degree or equivalent experience.

Minimum 5 years of experience in a Technical Business Analyst (or equivalent) role.

Minimum 5 years of experience with any specific systems as required by business

Intermediate SQL skills (select, insert, update, joins, data types, subqueries/nested queries, etc.) preferred.

Proficient with the MS Office Suite including Word, Excel, PowerPoint, Outlook, etc.
We offer competitive compensation and a multiple-option benefit package including health, vision, dental, basic and optional life insurance, short and long-term disability, AFLAC, paid time off, annual time off, service day, Traditional and Roth 401(k) plans and company matching, flexible spending account and tuition assistance.
All applications for employment must be submitted using Georgia United's online careers website. Only candidates meeting the minimum qualifications and requirements will be considered for employment opportunities.
To apply for opportunities, please visit:  https://bit.ly/3Nw6jat
Georgia United Credit Union is proud to be an Equal Opportunity Employer
Georgia United participates in E-Verify