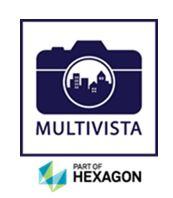 Construction Photographer - San Diego at Multivista
San Diego, CA 92109
Documentation Specialists roles and repsonbilties:

• Photograph, laser-scan to document active construction projects
• Photography assignments are issued by calendar
• Flexible schedule
• Must have reliable transportation
• Must have reliable cell phone with data
• Full-time position with immediate needs of 40 hrs/week, OT is available
• NO direct experience necessary in both fields, willing to train
• Training can be expected for the first 30 days of work
• Full-Time W2 employment
• Be able to carry 35 lbs. and not afraid of heights
• Catalog work each evening for our customers to use the following day
• Interact with Construction Management and job trailer onsite as a respectable representative of Multivista

Multivista, part of Hexagon, is the world's leading full-service visual construction documentation provider, contracted on over 3.5 billion square feet of construction valued at over $380 billion dollars. We have need for one photographer to add to our Southern CA TEAM supporting our San Diego and Orange County projects. Our team is made of long term dedicated professional that need to expand with a new team member who has outstanding work ethic and is committed to get the job done.
15 - 24 /hour
Mileage and parking is reimbursed