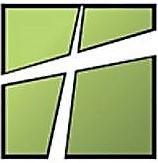 Shelter Director, Community, Social Services, and Nonprofit at Contact Ministries
SPRINGFIELD, IL 62703
Contact Ministries (CM) is a nonprofit organization. This position is for a Transitional Shelter (TS) Director of a 9 room, 36 bed capacity, shelter program. The TS Director is responsible for maintaining the mission/vision of CM and the purpose of the TS Shelter:

overseeing the staff and residents of the shelter on a daily basis
handling all operations of the shelter
ability to handle discipline in a fair manner
coordinate special events
create an environment that allows for residents to feel emotionally and physically safe
must possess a positive attitude
good communication skills
healthy boundaries are a must
Bachelor's Degree in related study or equivalent in experience required. Position is 40 hours per week at $20/hr. Vacation and sick hours offered with raises and bonuses available upon qualifying employment requirements met.
37,000 - 41,000 /year
bonuses possible