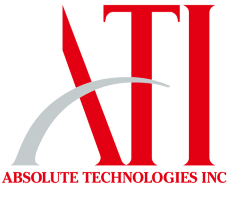 CNC Mill-Turn Machinist - Aerospace (1st and 2nd Shifts Available) at Absolute Technologies, Inc.
ANAHEIM, CA 92807
Why join the ATI team?
We are a manufacturer of complex product for the exciting industries of aerospace and defense. We differentiate ourselves from the rest by being people-focused, not just on our customers and suppliers, but most importantly, its team members. Despite our continuous growth, we have been able to maintain a family atmosphere filled with camaraderie, positive connections, and a sense of belonging to an exceptional work team. We strive to cultivate a great work culture with a communication structure designed to bring ideas and information up from every level of our business and led by a progressive management team who makes every effort to stay connected with all team members throughout the organization.
In addition, we embrace the toughest challenges and thrive on problem solving with ingenuity and leading-edge technology. Our continuous improvement mindset allows us to stay competitive and continue to grow. We carry a sense of pride in everything we do and value strong work ethic, honesty, integrity and transparency. Come join our team and see for yourself why so many enjoy being a part of the ATI family!
Please check us out on the web at www.absolutetechnologies.com for sneak peek of our facilities and precision machining abilities.
A Day in the Life of a Mill-Turn Set-up Machinist
Your role would be working on our Mill-Turn team, setting up and operating a variety of CNC machines to produce precision aerospace parts.
Reads and interprets blueprint and setup sheets to determine required machining processes, dimensional specifications, setups and operating requirements.
Sets up CNC machines by installing and aligning fixtures, tooling, and attachments according to job requirements.
Performs first piece article inspections according to specifications and makes offset changes as needed.
Loads parts and runs production cycles according to manufacturing priorities, as specified by department lead and management.
Inspects parts to print throughout production in order to hold tight tolerances and insure a quality product at all times.
Completes required documentation for non-conformance parts and performs root cause analysis to determine corrective or preventive actions.
Performs other duties as assigned.
What You'll Need
An ideal team player mindset: people smarts, humility and drive.
Minimum 5 years of CNC machining with 2 - 3 years of mill-turning, or both lathe and mill experience.
Experience on Mori Seiki's and/or mill-turns with dual spindles, dual turrets and live tooling a plus.
Ability to set-up CNC machines.
Understanding of CNC programs.
Print reading and inspection knowledge a MUST.
Effective verbal and interpersonal communication skills with ability to collaborate with others on the team and members of other departments.
Understanding of mechanics, shop mathematics, gaging and machining procedures.
Self-motivated, energetic, well-organized individual with the ability to operate in a fast moving environment.
The Extra Benefits
The 1st shift operates Monday through Friday, from 5:00 a.m. to 3:30 p.m. (Additional overtime and Saturdays may be required.)
The 2nd shift operates on a 4/10 work week and runs every Monday through Thursday from 3:00 p.m. – 1:00 a.m. (Additional overtime and Fridays may be required.*) We offer a 10% wage premium and paid meal breaks for 2nd shift, which provides an additional 2 hours of pay each week!*
ATI offers numerous benefits for its team members:
Competitive wages
8 different medical plans under 2 different carriers in order to fit your personal needs
Vision and dental coverage (HMO and PPO options)
Employer paid life and AD&D insurance
Additional voluntary benefits, such as short-term and long-term disability
401(k) plan with matching up to 5%
Generous Paid Time Off plan
Annual profit sharing
Opportunity for future advancement
Great work environment!
Please email your resume. We look forward to hearing from you!
Absolute Technologies, Inc. is an equal opportunity, affirmative action employer and complies with all applicable local, state, and federal laws. ATI conducts pre-employment drug screens.