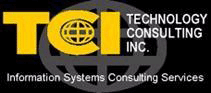 Cisco Voice Communications Engineer at Technology Consulting, Inc.
Fort Knox, KY 40121
TCI has an immediate need for a Cisco Voice Communications Engineer in Fort Knox, KY. This is not a Corp2Corp opportunity. This is a long-term contract opportunity with the possibility of hire. In addition to competitive, market-rate based pay, TCI provides all our Consultants with Comprehensive Medical/Dental Insurance, 401k, Life Insurance and Long-Term Disability benefits.
Please note that this position requires US Citizenship and a Secret Security Clearance prior to start.
SUMMARY
The Cisco Voice Communications Engineer to join our technical operations team on the Fort Knox team. Primarily focus is the Cisco Voice Over IP systems administration and responding to incident escalation for a 24/7/365 environment. They will quickly identify issues impacting the enterprise, troubleshoot, resolve incidents, document for root cause analysis, complete requests, and maintain enterprise servers. This is an onsite support potion at Fort Knox, KY.
RESPONSIBILITIES
Manage, troubleshoot, and maintain Cisco VoIP systems.

Ensure compliance of current security policies and remediation.

Apply modern configuration management practices to endpoint management.

Proactively monitor and measure systems performance to detect trends and catch problems before users are impacted.

Respond to systems alerts, triage, troubleshoot, and resolve incidents.

Work closely with other support teams to ensure incident events are handled in a timely manner.

Handle incoming technical escalations from Service Desk, Network Operations Security Center, Tier II, and other support teams.

Document, track, and coordinate incidents in BMC Remedy.

Join troubleshooting bridge calls for major incidents.

Perform patching, updates, upgrades, refreshes, and other maintenance activities.

Communicate directly with end-users as necessary, to resolve issues and complete requests.

Based on recommendations from management, implement new and improved processes, change processes, perform new tasks, create reports, and address ad-hoc requests.

Contribute to documentation in the Knowledge Base, Standard Operating Procedures (SOP), work instructions, and job aids.

Continuously cross-train to also support other technical tasks and responsibilities.

Conduct knowledge-sharing sessions with more junior members of the team.
REQUIREMENTS
Comptia Security + certification and Cisco Certified Network Associate Certification

5 or more years of applicable experience

Expert hands-on experience with products: Cisco Unified Call Manager (CUCM), Cisco VoIP, Cisco Meeting Management (CMM), Cisco Meeting Server (CMS), Cisco Telepresence Management Suite (TMS), Cisco Unified Contact Center, Expressway, WebEx, and Microsoft Teams

Expert experience working with Cisco Emergency Responder (CER), Cisco Unity Connection (CUC), Cisco Presence Server (IM&P), Unified Contact Center Express (UCCX) Cisco Finesse, and Cisco Unified Contact Center Enterprise (UCCE)

Expert knowledge in UC and how it works in a collaborative environment over switching, routing, firewall, balancers, cloud, MPLS, QoS and WAN technologies, along with the ability to document this using Visio and office documentation processes

Experience with implementing, troubleshooting, and maintaining UC related technologies, such as telephony/voice mail, enterprise web conferencing, SIP Trunking, Instant Messaging, Chat, and Presence, and Call Center

Experience and understanding of dialing protocols to include H.323, E.164, and SIP

Must currently possess or have the ability to obtain a Secret Security Clearance prior to start. TCI will assist with clearance applications or transfers.
Additional Desired Qualifications:



Previous DoD experience

CCIE, CCNP Collaboration on Telepresence/Video

Familiarity with STIG findings and Remediation