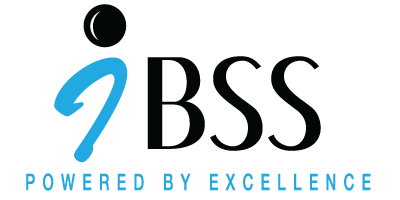 CAD Engineer (Oceanographic) (21-394) at IBSS Corp.
SILVER SPRING, MD 20910
Job Title: CAD Engineer (Oceanographic)


Location: Silver Spring, MD
Clearance Required: Public Trust Eligible
Description
IBSS is seeking a CAD Engineer to develop engineering designs for oceanographic observing systems. If you are looking to be an instrumental part of a growing, employee and customer-focused company working on exciting issues in environmental science and other marine/coastal resources we want to hear from you!
Key Responsibilities:
Develop project design requirements, including system functional requirements, loading analysis and documentation of other relevant project constraints.
Perform field reconnaissance work to collect supplemental information required to support the design of water level, meteorological, and current meter stations or other observing systems. Summarize field reconnaissance findings in official reports.
Develop engineering designs and drawings using AutoCAD 3D, Fusion 360, AutoDesk Vault, and other engineering analysis software, per engineering standards and codes.
Participate in formal engineering design and review process to support the development and approval of design work according to standard operating procedures.
Develop, prototype, test and evaluate new components as necessary to support the improvement of oceanographic observing systems.
Develop technical reports, manuals, and standard operating procedures for deployment of observing sensors to support oceanographic observing programs.


Required Skills /Education/ Certifications & Qualifications:
Master's degree in structural, civil, mechanical, electrical, or ocean engineering, or a Bachelor's degree and two years of related experience.
Must be highly proficient in CAD with a strong preference for AutoDesk products including AutoCAD 3D, Fusion 360, Vault for designing, analyzing and drawing infrastructure systems and components for coastal observing stations.
Knowledge of engineering analysis software for modeling stress/strain.
Experience analyzing loading conditions, performing stress/strain and deflection analysis, etc. is desirable.
Strong problem solving, analytical, communications, and technical writing skills are required.
Must be proficient in using the Microsoft Windows operating system, Microsoft Office applications, Google's Collaboration Suite (e.g., Docs, Sheets, and Slides).
About IBSS Corp.
IBSS is a Woman-Owned business. Since 1992, IBSS has provided specialized professional, scientific, technical, cybersecurity, IT, and software engineering solutions to the Federal sector. Our clients include the National Oceanic and Atmospheric Administration (NOAA), the Department of Defense (DoD), and the Department of Justice (DOJ). We are committed to serving our clients and employees by delivering service excellence, creating value through technology, and continually improving our skills, services, and processes. Moreover, we maintain an ISO 9001:2015 certification which allows us to optimize current industry best practices to enhance delivery outcomes for our clients.
IBSS offers a competitive benefits package including medical, dental, vision and prescription drug coverage with company-paid deductible, paid time off, federal holidays, matching 401K plan, tuition/professional development reimbursement, and Flex-Spending (FSA)/Dependent Care Account (DCA) options.
IBSS is an equal opportunity employer and all qualified applicants will receive consideration for employment without regard to race, color, religion, sex, national origin, disability status, protected veteran status, or any other characteristic protected by applicable law.