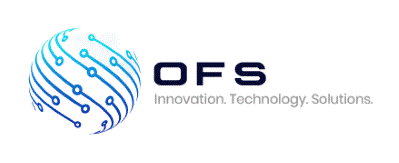 Business Development Analyst at One Federal Solution
Alexandria, VA
OFS is looking for someone to join our stellar team to participate in all areas Business Development, including development of opportunity identification, technical solutions development, operational teaming, and cost/price solution approaches, as well as, reporting to executive management on current capture status. The Business Analyst will provide critical support in pursuit the future bids and the expansion of already establishes processes and plans.
Essential Functions
Developing, analyzing, and documenting business and functional requirements using Business Development techniques
Qualifying opportunities and providing gap analysis recommendations by searching through BGov, GovWin and other tools
Assist in preparing capture documentation consistent with approved processes and procedures
Assist in writing and researching information for white papers, proposals, and sources sought requests
Engaging users and stakeholders in business development activities and assisting in the development of deliverables
Support tactical and strategic planning for a wide variety of existing projects and new opportunities
Provide reports on and updates capture decks to manage opportunities through the Salesforce Process
Develops and presents capture management reports and briefings
Assists on development and maintenance of pipelines
Attends events and industry days, and does strategic research and analysis to gather intel on opportunities in the capture stages
Supporting the creation, curation and dissemination of capture tools across the enterprise.
Aggregating reports and analysis on capture performance and effectiveness. Making recommendations on improvements based on performance data.
Education / Experience
Degree in Business, Marketing, Finance, or related field
Ability to edit content for grammar and proper language, and advanced capability to format tables and text in Word and Excel
Ability to work both independently and collaboratively
Strong organizational and communication skills
Strong Word, Excel, CRM Tools, and ability to learn new tools as needed
Experience with SharePoint is desired
One Federal Solution (OFS) is an innovative Professional Services provider with over 15 years of experience supporting Defense and Civilian agencies. OFS specializes in Business Intelligence, Acquisition and Procurement, and other Professional services. We are pioneers, builders, thought leaders, and pride ourselves in thinking outside the box to co-create with our customers, helping them achieve excellent enterprise-wide outcomes. As a certified Service-Disabled Veteran Owned Small Business (SDVOSB) OFS is committed to providing people who deliver high performance and excellence to our government partners.