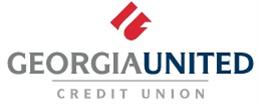 Deposit Services Specialist at Georgia United Credit Union
Duluth, GA 30097
CAREER OPPORTUNITY

Georgia United Credit Union is a full-service financial institution founded in 1958.  As an organization that is committed to service, our vision is to become the financial institution and employer of choice by consistently exceeding our member and team member expectations. 
We are seeking a Deposit Services Specialist.  This position is responsible for providing a variety of deposit operations functions daily and support to branches, team members, members, and third-party vendors. Support includes daily reconcilement, records management, research, and other department projects. Ensures that members, team members and vendors are promptly and professionally served.
Responsibilities:
Supports members, branches, and team members by answering questions regarding IRAs, fiduciary accounts, deceased accounts, and other deposit operation functions.

Processes and verifies credit union documents for completeness and adherence to guidelines.

Ensures organizational compliance with federal and state regulations.

Processes Verification of Deposits.

Performs mail room activities.

Responds to IRS, SSA and other government agency request regarding member accounts.

Manage the charge-off and recoveries and reports accordingly.

Processes related reports as well as maintaining and updating member files.

Researches and resolves recordkeeping errors or discrepancies.

Makes recommendations to improve delivery of service and overall organizational efficiency.

Ensure procedures pertaining to Deposit Operations are kept current.

Maintains the privacy of member account information. Obtains member authorization as required by Credit Union procedures for release of information concerning their accounts.

Serves on cross functional team projects.

Detects and resolves account transaction errors and discrepancies promptly and in a timely manner in accordance with Credit Union requirements.

Promotes and establishes strong, positive, and productive working relationships within the organization and by providing effective and efficient member service through commitment to the company's vision statement, core values and business principles.
Qualifications:
High school diploma or equivalent required, two‐year degree preferred.

2+ years teller and member service experience preferred.

Successfully completed teller and member service training.

Good math and accounting skills.

Comprehensive knowledge of financial products and services typically provided in a retail banking environment.

Computer proficiency with MS Office, including Word, Excel and PowerPoint, Internet, and Email.
We offer competitive compensation and a multiple-option benefit package including health, vision, dental, basic and optional life, short and long-term disability, paid time off, annual time off, service days, Traditional and Roth 401(k) plans and company matching, flexible spending account, AFLAC and tuition assistance.
All applications for employment must be submitted using Georgia United's online careers website. Only candidates meeting the minimum qualifications and requirements will be considered for career opportunities.
To apply for opportunities, please visit:  https://bit.ly/3PTYc9y
Georgia United Credit Union is proud to be an Equal Opportunity Employer
Georgia United participates in E-Verify