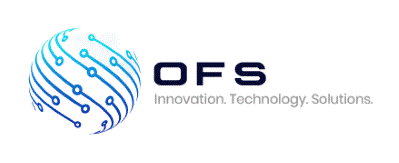 Biomedical Equipment Technician at One Federal Solution
Fort Detrick, MD 21702
One Federal Solution is hiring a Biomedical Equipment Technician to support our Federal Government client in Fort Detrick, MD.

Job Description:
Supports installation, testing, calibration, and repair of biomedical equipment.
Training users on equipment function to maintain safe operations.
Approves new equipment by conducting tests, ensuring adherence to codes and making modifications.
Installs new equipment by establishing, adjusting, calibrating, and testing performance.
Maintains equipment by completing preventive maintenance schedules, conducting tests, and troubleshooting and repairing malfunctions.
Evaluates service contracts and maintains equipment inventories.
Directs biomedical equipment operation by providing equipment operation demonstrations, instructing other healthcare staff in use and care of equipment, and answering questions.
Evaluates proposed equipment by conducting tests.
Improves equipment performance by studying machine-patient interaction, conferring with equipment users, developing modifications, and collaborating with manufacturers.
Maintains supplies inventory by checking stock, anticipating needs, placing, and expediting orders, and verifying receipt.
Prepares biomedical reports by collecting, analyzing, and summarizing information and trends.
Maintains safe and healthy working environment by conducting safety tests, recommending, and complying with procedures, training, and guiding medical and healthcare personnel and complying with codes.
Job Qualifications:
Enrollment in BPRP is required. Must be able to work in containment unescorted.
Position requires a qualified typist, file management abilities, knowledge of Microsoft Office suite of software, working knowledge of Defense Medical Logistics Standard Support (DMLSS) System, and good customer service skills.
Contractor will use forklifts and pallet jacks (Training certification is required for both pieces of equipment).
BMET certification.
About One Federal Solution
One Federal Solution (OFS) is an innovative Professional Services provider with over 15 years of experience supporting Defense and Civilian agencies. OFS specializes in Business Intelligence, Acquisition and Procurement, and other Professional services. We are pioneers, builders, thought leaders, and pride ourselves in thinking outside the box to co-create with our customers, helping them achieve excellent enterprise wide outcomes. As a certified Service-Disabled Veteran Owned Small Business (SDVOSB) OFS is committed to providing people who deliver high performance and excellence to our government partners.