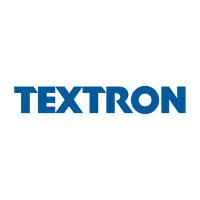 Bell Future Attack Reconnaissance Aircraft (FARA) Mission Systems IPT Manager - Bell Textron Inc.
Fort Worth, TX
JOB DUTIES:
We are pioneers. We were the first to break the sound barrier and to design the first functional jetpack.  We were aboard NASA's first lunar mission and brought advanced tiltrotor systems to market. Today, we are developing the next generation vertical lift aircraft to provide overmatch capability to our US Army warfighter through Future Vertical Lift. At Bell, we are proud to work for an iconic company with superb talent, rapidly creating novel and coveted vertical lift experiences. 
The Bell 360 Future Attack Reconnaissance Aircraft (FARA) Future Vertical Lift (FVL) Program has an opportunity available for a Mission Systems IPT Manager leadership role.  This role is responsible for leading the Mission Systems team within the integrated product team (IPT) in the design, development, integration, procurement, qualification, and production of vehicle and mission systems on the Increment 1 platform.   The Mission Systems Manager reports to the Increment 1 Chief Engineer, Future Attack Reconnaissance Aircraft (FARA).
Position Responsibilities:
Leading the Mission Systems IPT in the design, development, integration, procurement, qualification, and production of the Bell 360 Mission Systems, to include Avionics & Mission Systems, Digital Backbone, Weapons Integration, and Aircraft Survivability Equipment.

Requirements development and management, including airworthiness and system verification testing and qualification.

Managing teammate and supplier activities including SOW, Specifications, ICDs, RFPs, and schedules.

Coordinate team activity within the Mission Systems IPT, interfacing program IPTs, Bell technical SMEs, program management, and US Government customer.

Manage and provide status updates on IPT Schedule, Cost Estimates, Risks, and staffing requirements.

Manage IPT performance to allocated requirements and schedule.

Manage and coach IPT personnel to ensure an engaged and skilled team focused on design development milestones.

Meet all program contractual deliverables while maintaining compliance with all internal and external policies and procedures.
Live the Bell Values of – Lift each other up, Find a better way, Act swiftly and decisively, Thrill our customers, Make the impossible possible.
Education Requirements:
Bachelor's Degree is required. Major in an Engineering or Computer Science degree is preferred.

Related degrees with relevant experience will be considered.


 
Position Requirements:
Multiple levels of experience will be considered with at least 15 years of relevant experience in aerospace industry.

Previous leadership experience is required (including formal or informal, technical or non-technical).

Previous experience with supplier management is required.

Previous experience with development and integration of vehicle systems is required.

Must be a proven self-starter requiring minimal supervision, with excellent written and oral communication skills, and PC skills.

Candidates must be eligible to obtain Secret Security Clearance.

Preferred Skills & Experience:
Previous experience with implementing a Modular Open Systems Architecture in an aviation and defense development program.

Previous experience with mission systems, avionics, and software development and integration.

Experience with operations analysis, and decomposition of operational capabilities to weapons systems requirements.

Previous experience with certification or qualification.

Previous experience with EVMS.

Model-based systems engineering (MBSE).

RTCA DO-160, MIL-STD-810, RTCA DO-178, RTCA DO-254, SAE ARP4754A, SAE ARP4761, 14 CFR Part 27 and Part 29 for commercial and military qualification and certification of aircraft systems, and multiple data protocols.

Aircraft flight test experience.

Development of system architectures and schematics.

Generation of System Safety Assessments, Failure Hazard Analysis, and Certification and Test plans.

System development and testing in a systems integration lab.

Aircraft installation, functional testing, and troubleshooting.

Creation of system specifications, requirements traceability to design and test cases, and verification.

Experience with Enovia, DOORS, and Serena Dimensions.

#CJ

Textron Relocation Assistance policy is in effect / applies for this position for candidates who qualify.

Applicants selected will be subject to a government security investigation and must meet eligibility requirements, including US Citizenship, for access to classified information.
 
Don't miss the chance to join a diverse, inclusive environment where you feel a sense of belonging. As a member of our global workforce, you will collaborate with dedicated, enthusiastic teams where unique experiences, backgrounds and ideas combined with a strong passion for our products take us above and beyond flight.
Source : Bell Textron Inc.