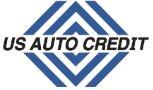 Auto Collection Specialist at U.S. Auto Credit
Jacksonville, FL 32256
US Auto Credit is hiring a Collection Specialist!
Competitive pay, a full suite of benefits, a stable family-owned company in the industry since 1988.
Apply now to join the team.
As a collector, you will initiate contact of past-due borrowers to facilitate bringing of loan to current status thereby lowering delinquencies in loan portfolios overall. Compliance with current regulations and guidelines is essential.
You must be able to multi-task and handle a high volume of inbound and outbound calls
A successful collector will also independently manage time in an effort to meet all department standards and requirements
You are known for your commitment to service, being a good listener, and developing relationships quickly with the customers you serve. You must have a proven track record of customer service, are process and results-oriented, work well under pressure and have excellent communication skills. You take pride in the success of the team, are a quick learner, and value constructive feedback. You are patient and methodically evaluate the customer's issue and act to resolution. You will use your knowledge and communication skills to work with customers to collect and share the information needed to provide positive and effective outcomes. You are often recognized for your negotiation skills and excel at managing and resolving conflict.
Collection experience in the automotive finance industry or similar financial-related field is a plus.
All applicants are required to demonstrate the ability to pass all pre-employment testing to include: background checks, MVR, drug tests and be able to present a valid driver's license.
EOE/Qualified applicants will receive consideration for employment without regard to race, color, religion, sex, national origin, sexual orientation, gender identity, disability, or protected veteran status.

bonus opportunity available