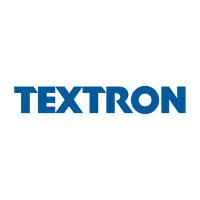 Associate Master Scheduler - Bell Textron Inc.
Piney Flats, TN
JOB DUTIES:
We are pioneers. We were the first to break the sound barrier and design the first functional jetpack. We were aboard NASA's first lunar mission and brought advanced tiltrotor systems to market. Today, we are defining the future of on demand mobility. At Bell, we are proud to be an iconic company with superb talent, rapidly creating novel and coveted vertical lift experiences.
Develop and maintain an integrated master schedule for all aircraft customized by Bell Piney Flats

Perform capacity planning analysis

Use various systems to analyze data to support the scheduling function

Make recommendations to the Aircraft Services Manager on availability of customizing slots and schedule completion

Make recommendations to the Aircraft Services Manager on resource requirements
MINIMUM QUALIFICATIONS:
Education: Bachelor's Degree in Production Planning, Industrial Engineering, Program Management, Business Analyst or similar degree with equivalent industry or scheduling experience

Experience: 1+ years' experience in production scheduling, systems analyst, or other relevant work in the Aviation or similar industry

Basic understanding and experience with Microsoft applications

Ability to work well within a team environment and the ability to brief senior leadership
PREFERRED QUALIFICATIONS:
Experience using: Excel, Visual, Power BI, SQL and Visio
Don't miss the chance to join a diverse, inclusive environment that embodies one of our core values, Lift Each Other Up.  As a member of our global workforce, you will collaborate with dedicated, enthusiastic teams where differences in experiences, backgrounds and ideas combined with a strong passion for our products take us above and beyond flight. 
Source : Bell Textron Inc.