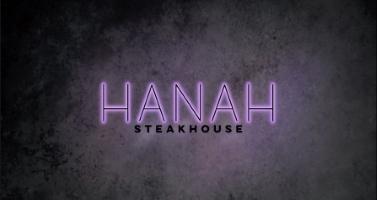 Assistant Manager at Hanah Fusion Steakhouse
DETROIT, MI 48226
Join us in opening the newest dining experience in the Financial District area of Detroit!
Ideal candidates will have 1-3 years of restaurant leadership experience and are looking for opportunities to grow and advance their careers!
As the Assistant Manager ("AM") for the front of the house operations, Hanah Fusion Steakhouse AM works hand in hand with the General Manager to set the example for all servers, bartenders, food runners, bussers and hosts to follow. The AM has a firm understanding of front of the house operations, payroll, scheduling, opening procedures and closing procedures.
This person takes the role of a mentor and coach and is responsible for helping the General Manager ensure the proper development of the team by partnering with each server to ensure proper greetings, introduction/recommendation of menu items and frequent table touches.
Qualifications and Skills: 
High school diploma or GED
ServSafe certification required
Leadership and influence
Ability to operate a POS system
P&L knowledge
Establish and maintain a good working relationship with vendors, employees, and management team
Experience in inventory management
Energetic, outgoing, and naturally hospitable personality.
Presents positive first impression along with professional image. Impeccable, high personal standards for dress code and grooming.