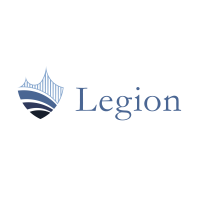 Assistant Management - Entry Level / IMMEDIATE START at Legion
San Francisco, CA 94130
Assistant Manager - Entry Level
Is being apart of a fun-filled environment something you long for in a career? Are you tired of not being recognized for your strong work ethic? Do you want a place you can earn a great income and make a long term career for yourself?
Then Apply Today!
Immediate openings- we are currently looking to train 5 Entry Level Assistant Managers to help oversee our location and help with our expansion goals for the end of the year. This is an entry-level position with the opportunity for management in months, not years! We're continuing to expand due to our client's demands and the growth hasn't stopped!
Entry-level candidates will be responsible for the execution of marketing campaigns throughout the Greater Sacramento area with our leading telecommunications clients. We are looking for several qualified individuals to train.
Paragons' motto holds true to the leadership team we have in place and that is it's better to be prepared for an opportunity you don't have than to have an opportunity and be unprepared. Never doubt that a small group of thoughtful, committed people can change the world; in fact, it's the only thing that ever has.
Requirements:
Outstanding communication skills both verbal and written
Professional appearance and outstanding work ethic
Great attitude with a high-energy personality
Superior customer service skills
Strong ethic
Self-starter and self-motivated.
Desire to train and develop others
Reliable transportation

Compensation:
Paid Travel
Generous Bonus Levels
Incentives
Full Training & Support
Fun Working Environment
Great Advancement Opportunities
***This role is set to start within the next two weeks, therefore local candidates are preferred who can begin the interview process as soon as possible***